"I am relentless, I am incessant, I am the ocean" cries Kristin Hayter on 'THE ORDER OF SPIRITUAL VIRGINS', the opening track of her third album as Lingua Ignota, SINNER GET READY. It's the perfect metaphor for an artist whose approach to music-making is so deeply affecting and immersive. Of course, it is her classically-trained voice which ranges from chilling soprano to a blood-curdling scream that proves her a force of nature. The 9-minute epic opening track alternates between sparse piano chords and the thunderous crashing of keys, setting the tone for an unsettling listen.
Over the past four years, Hayter has made a name for herself in underground metal and noise communities. 2019's CALIGULA, her pièce de resistance, was a scathing revenge album against an abuser. Littered with rattling industrial instrumentation and Hayter's brutal shrieks for mercy, this record put Lingua Ignota on the map.
SINNER GET READY follows in a thematically similar yet structurally different vein. Many tracks pluck their inspiration from Appalachian-folk music, perhaps reflecting Hayter's relocation from California to Pennsylvania during the album's production. But the general spirit she conjures on this record is unmistakeably Lingua Ignota. 'MANY HANDS' is one of the more folk-oriented tunes, with its melody built upon the unnerving strum of a dulcimer, and Hayter's multi-tracked vocals providing a chilling chorus.
Several songs contemplate Hayter's complex relationship with Christianity, as she questions her beliefs whilst highlighting hypocrisy in the church. This is aided by a number of audio samples including that of televangelist Jimmy Swaggart, who became embroiled in a sex scandal. 'I WHO BEND THE TALL GRASSES' sees Hayter invoking divine intervention to seek revenge on an abuser. Each lyric is a declaration, or a demand, delivered with a forcefulness that does not waver. "If I cannot hide from you, neither can he" she sings solemnly before her voice becomes a snarl. Beneath the surface, a subtle organ melody evokes the place of worship where Hayter once sang as a church cantor.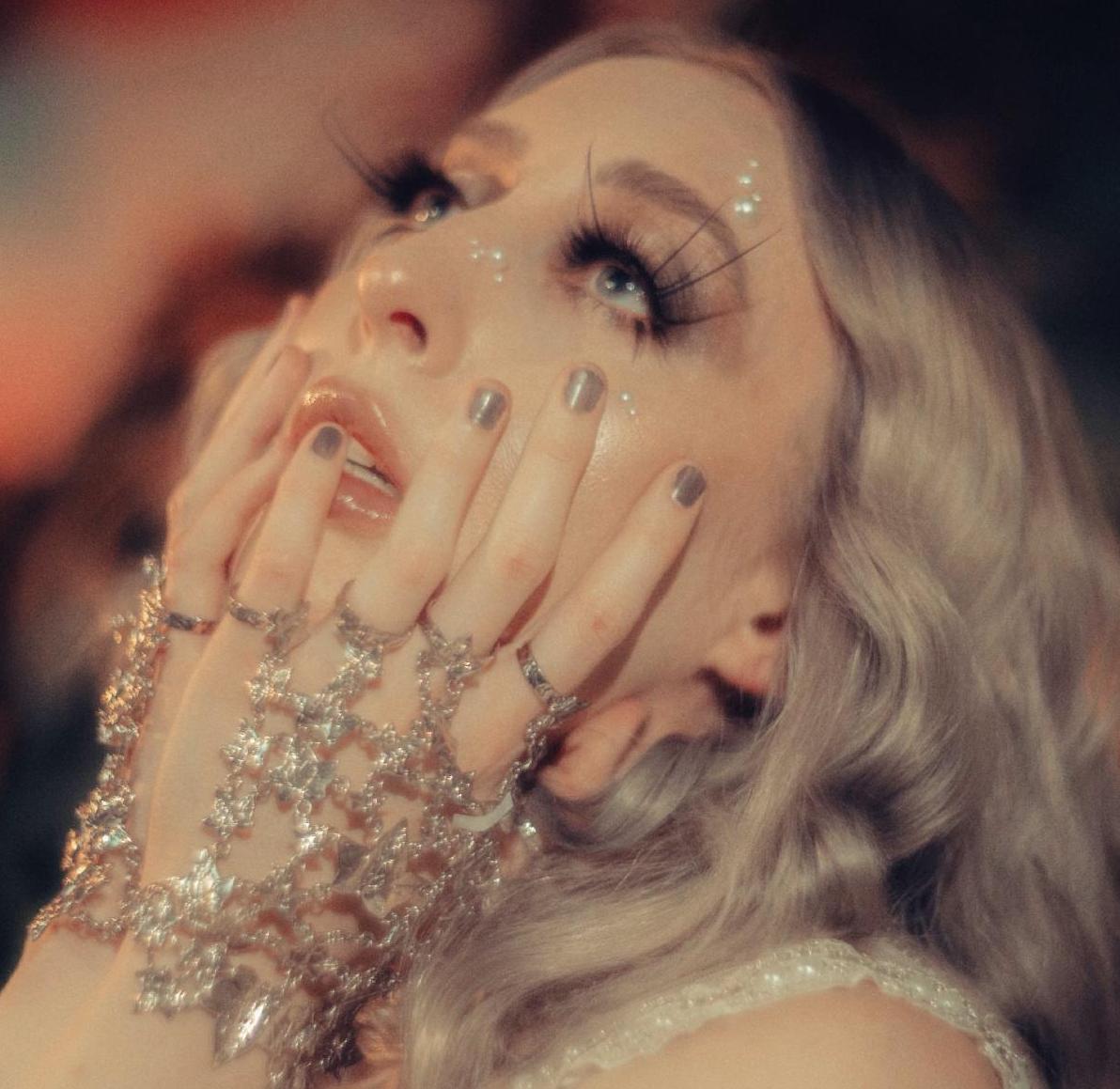 The God depicted in 'MANY HANDS' is not omnibenevolent, but a violent and destructive being, dealing out punishments in some of Hayter's most visceral lyrics to date. By contrast 'PENNSYLVANIA FURNACE', the first single lifted from the record is a tender piano ballad, showcasing the devastatingly beautiful heights Hayter's voice is capable of reaching. In an Instagram post, Hayter revealed the song to be about "loneliness, absence, and the inevitability of God's judgment." The thematic threads continue to be weaved on 'REPENT NOW CONFESS NOW.' Gently plucked strings and the whistle of woodwind instruments underpin Hayter's cult-like chant. "No wound is as sharp as the will of God […] He will take your legs" she warns.
There is an underlying sense of foreboding throughout the record, which can be felt in the mournful strings of 'THE SACRED LINAMENT OF JUDGMENT' and the desolate piano lament 'PERPETUAL FLAME OF CENTRALIA'. On the latter track, Hayter's voice is restrained as she conveys stoicism in the face of God's judgment. Meanwhile, 'MAN IS LIKE A SPRING FLOWER' proves perhaps the most upbeat track on SINNER GET READY, with its galloping folk instrumentation and polyphonic vocals.
The hymnal 'THE SOLITARY BRETHREN OF EPHRATA' is undoubtedly the most stripped-back of all the album's tracks. Hayter's operatic incantations, underpinned by poignant string arrangements, make for a moving album closer. Like the ocean she sings of on its opening track, SINNER GET READY envelops the listener in an abrasive tidal wave and then releases them into a sea of biblical wonderment. With SINNER GET READY, Lingua Ignota has added another excellent album to one of the most diverse discographies of recent times.
Words by Sarah Taylor
---
Support The Indiependent
We're trying to raise £200 a month to help cover our operational costs. This includes our 'Writer of the Month' awards, where we recognise the amazing work produced by our contributor team. If you've enjoyed reading our site, we'd really appreciate it if you could donate to The Indiependent. Whether you can give £1 or £10, you'd be making a huge difference to our small team.