Trigger Warning: This article contains references to eating disorder behaviours.
After working as an acclaimed war photographer, Stephanie begins to document her own internal war against a terrifying disease in Body of Water.
Body of Water violently breaks down barriers and forces the viewer to face a reality that is huge in our society, but that we still don't know much about. Lucy Brydon's debut feature shows us how eating disorders can affect a family from a different perspective than what we're used to. This is the story of an adult suffering from chronic anorexia, dismissing the belief that it's a 'teenage girl' disease that will go away growing up. 
When Stephanie (Siân Brooke: Good Omens, Sherlock) is discharged from an in-patient unit after seven months of treatment for anorexia, she hopes she can finally turn her life around. She believes that her mother and daughter are waiting for her to start their lives together, but the reality is quite different. Her mother Susan (Amanda Barton: Silent Witness) is supportive, but she's also worried about a possible relapse that will hurt not only Stephanie but also her daughter Pearl (Fabienne Piolini-Castle). 15-year-old Pearl is full of resentment and is angry at her mother for abandoning her, refusing to give her a second chance. Things will eventually warm up between the three generations of women, but it's not easy for Stephanie, who constantly fights to keep her head above the water.
During our everyday lives, it's difficult to realise how often we're bombarded by ads and marketing campaigns about 'healthy eating.' The calories of a product are not confined to the corner of the label anymore: they're right there in front of us. Brands keep producing low-calorie ready meals, ice creams and snacks, slamming their calories where everyone can see them as soon as you spot the product on the shelf. This kind of behaviour might seem naïve, but for many people out there it's a constant reminder of their body and weight. And that's exactly what happens to Stephanie in Body of Water. Even going food shopping appears to be an overwhelming experience for her, and if you've set foot in a supermarket recently, you can easily understand why. 
Siân Brooke perfectly conveys that sense of fragility, but also the strength it takes Stephanie to carry on. Her character is not of many words. She's actually very quiet most of the time, but she's still able to channel her pain and struggle through these silences. I actually believe those moments are better than a thousand words to vividly express what Stephanie is going through.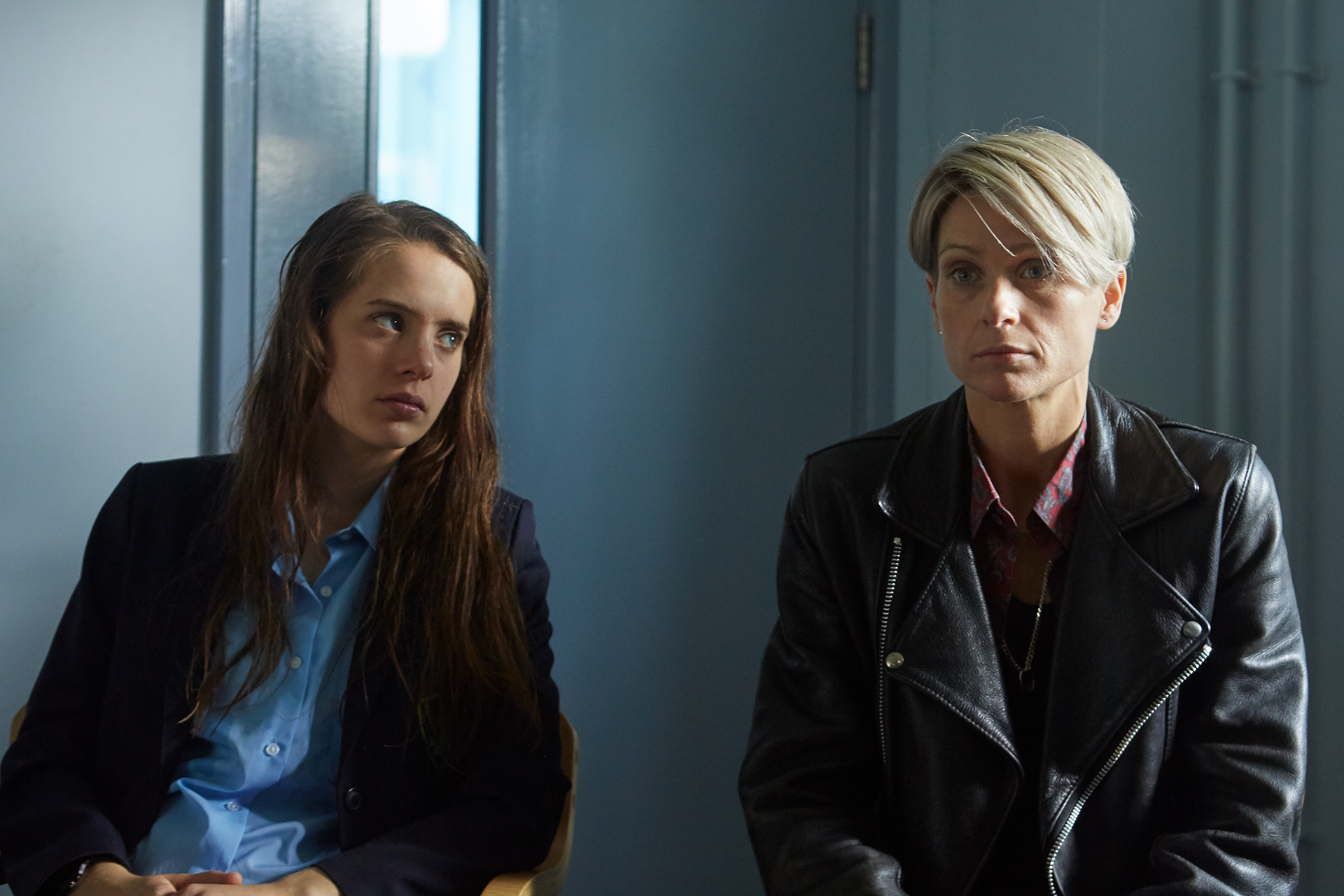 Amanda Burton, who plays Stephanie's mother in the film, also gives an incredible performance in a complex role. Living with an eating disorder is hard for those who suffer from it, but it's also painful for their loved ones. It is clear that Susan loves her daughter very much but she's also at the end of her rope and doesn't know what else to do to save her daughter's life.
As Susan is struggling to take care of her daughter, Stephanie is going through the same experience with Pearl. Fabienne Piolini-Castle has drawn her teenage character's mixed feelings about her situation. She grew up quicker than most of her friends at school and she blames her mother for not being there, but it doesn't matter how mad she is at her, she desperately needs her to be there at that point in her life.
Brooke's biggest challenge was losing weight for the role. The top priority was to look after her health and mental well-being while losing a drastic amount of weight just months before shooting the film. So they hired a personal trainer who followed Brooke to make sure that her weight loss was done responsibly throughout. Her appearance gives depth to her performance, avoiding the viewer to get too comfortable while watching.
Read more: 5 Things I Learnt From My Eating Disorder
The framing is immaculate, giving the viewer some incredible shots, most of which are long takes. Brydon herself said that these repetitions help to convey "the obsessive-compulsive tendencies and repetitive behaviours associated with anorexia," and they force the audience to sit and watch Stephanie's pain as it unfolds right in front of them. The director explained that visually representing Stephanie's repeated behaviours is key in highlighting her "social alienation and relationship with her own body."
Although the long takes are perfect in every way, some dialogue framings seem a little forced and awkward. It appears that sometimes the actors are not really interacting with each other during the constant back and forth of their dialogues, and the dynamic of the conversation appears broken.
The Verdict
Body of Water opened my eyes to the way our world has an impact on us and the way we interact with our friends and family. Words that might seem naive and innocent to some, might trigger something dangerous inside others. Overall, I appreciated how this film made me uncomfortable and showed a different perspective on a disease that affects (too) many people worldwide. 
Body of Water is released in cinemas and on digital on 16 October.
Rating: 7.5/10
Words by Federica Battiato
---
Support The Indiependent
We're trying to raise £200 a month to help cover our operational costs. This includes our 'Writer of the Month' awards, where we recognise the amazing work produced by our contributor team. If you've enjoyed reading our site, we'd really appreciate it if you could donate to The Indiependent. Whether you can give £1 or £10, you'd be making a huge difference to our small team.