Fans of The Sims 4 got a first look at what they can expect in upcoming content with the release of the "Summer of Sims" roadmap.
The announcement came via The Sims 4 Twitter with a flashy new image and roadmap video bringing with it a whole new host of content for The Sims community this summer. The roadmap contained previously announced content such as the Courtyard Oasis Kit which was leaked via the Xbox Store and is set to come out May 18th at 6 pm BST.
Kits are smaller more detailed packs than their Expansion and Game Pack counterparts. They were announced officially back in March 2021, and will be part of the releases running this summer.
A new game pack will be coming out, all on "snagging a new career" as stated on the roadmap release image. There will also be a virtual block party in celebration of Pride Month, where players will be able to come together.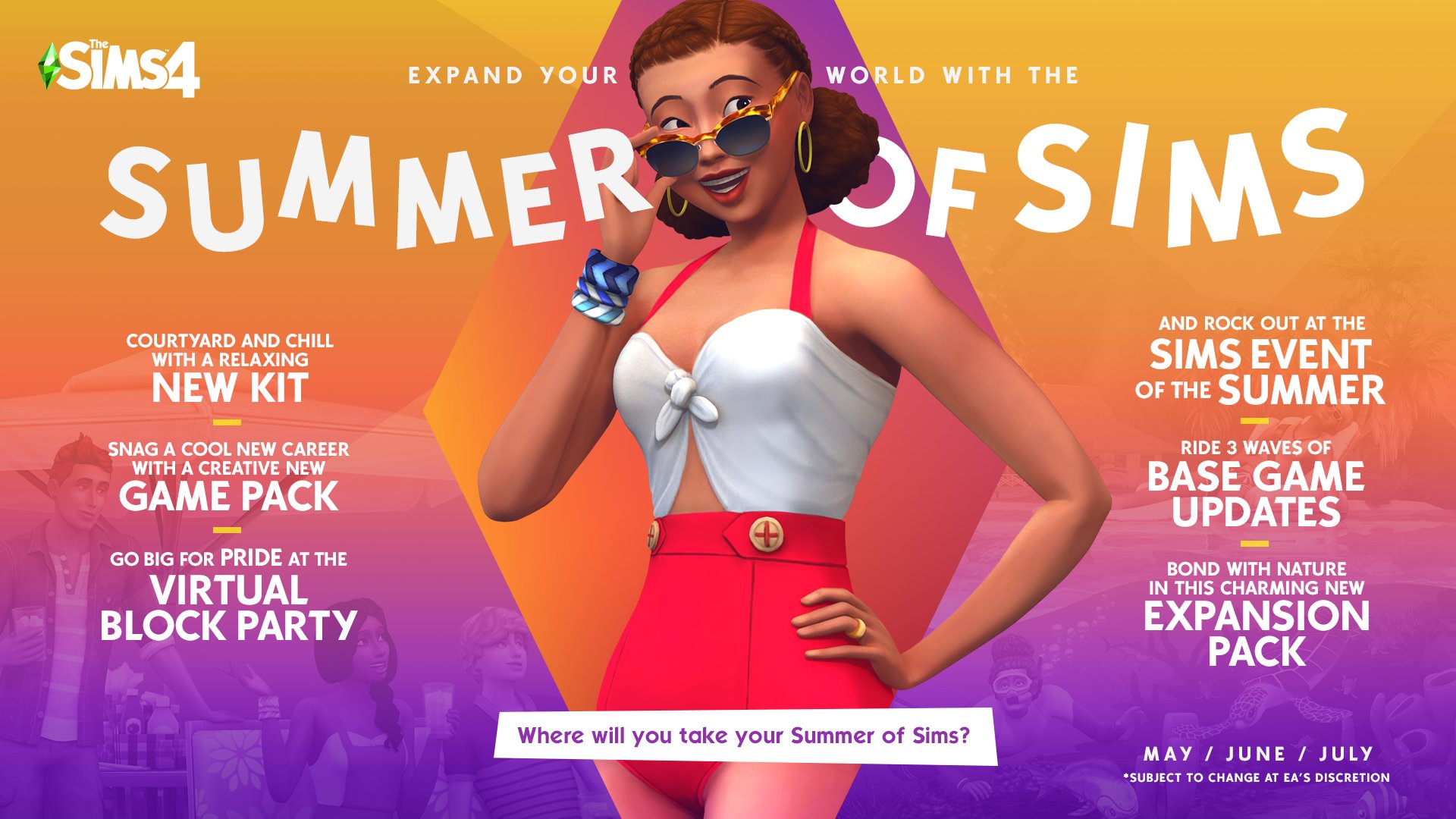 There is also to be a "Sims Event of the Summer", alluding to some kind of concert for players to "rock out to". It is unknown when this will be released. The roadmap also included hints to 3 new updates to the base game and a new expansion pack that will allow players to "bond with nature" which is expected to release some time in July.
The Sims Team will be hosting The Sim Gurus on Twitch at 11am PT (7pm BST).
The Sims 4 is available now on PC, Mac, PlayStation 4 and Xbox One.
Words by Mattie Osborne
---
Support The Indiependent
We're trying to raise £200 a month to help cover our operational costs. This includes our 'Writer of the Month' awards, where we recognise the amazing work produced by our contributor team. If you've enjoyed reading our site, we'd really appreciate it if you could donate to The Indiependent. Whether you can give £1 or £10, you'd be making a huge difference to our small team.