Female Thor, vampire slaying, space oddities and multiverse theories. Last night's overwhelming wave of nerd euphoria can only mean one thing.
Marvel Studios unofficially won Comic Con yesterday when they announced their upcoming schedule of film and streaming shows during their Hall H presentation in San Diego. Marvel fans were introduced to new cast members joining the Marvel Cinematic Universe (MCU), as well as titles and logos for upcoming films and streaming series.
Marvel president Kevin Feige also took to the stage to reassure audiences that sequels with no release date are still in development, as well as confirming that X-Men and Fantastic Four characters will be joining the franchise after Disney's merger with 20th Century Fox in March of this year.
Following 2019's releases of Captain Marvel, Avengers: Endgame and Spider-Man: Far From Home capping off the MCU's run of Phase III films, Phase IV will get started with Black Widow, the long-awaited solo venture for Scarlett Johansson's spy hero.
Slated for release on May 1st in the US, the film will also star Florence Pugh, David Harbour, O. T. Fagbenle, Rachel Weisz and Ray Winstone, and will be directed by Cate Shortland (Berlin Syndrome). The film is confirmed to be set after the events of Captain America: Civil War and will introduce the fan-favourite villain Taskmaster, though no casting for the character has been confirmed.
The second MCU film to be released in 2020 will make a departure from grounded espionage thrills and take the franchise back to space with The Eternals. Directed by Chloé Zhao (The Rider), stars Angelina Jolie, Kumail Nanjiani and Richard Madden had already been announced as being in talks to join the film. Marvel's Comic Con announcement confirmed their involvement, and added Brian Tyree Henry, Lauren Ridlof, Salma Hayek and Ma Dong-seok.
2020 will also see the release of Marvel's first series for the upcoming streaming platform Disney+, The Falcon and the Winter Soldier. The six-episode series will air in August next year, and star Anthony Mackie and Sebastian Stan, with Daniel Brühl reprising his role as Helmut Zemo from Civil War.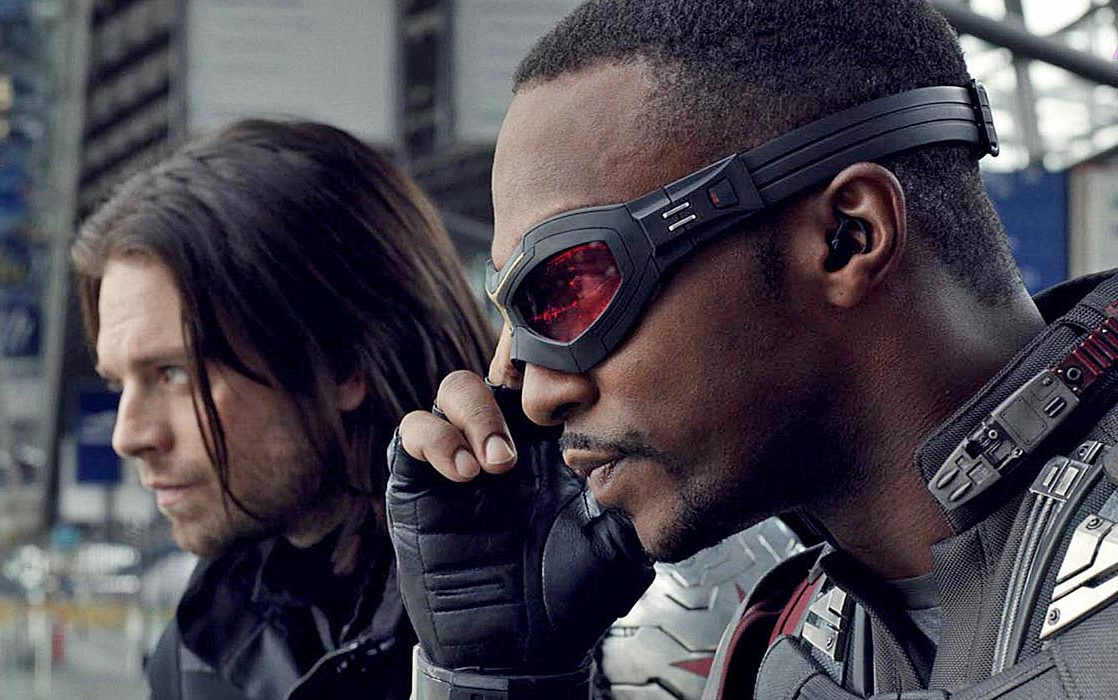 Marvel's first film set for 2021 will be Shang-Chi and the Legend of the Ten Rings, US release February 12th. Simu Liu will take on the role of the titular martial arts hero, with Hong Kong film legend Tony Leung set to portray a more authentic version of the villain, Mandarin. A version of the character was last seen in Iron Man 3 portrayed by Ben Kingsley, though this was revealed as a ruse orchestrated by Guy Pearce's Aldrich Killian in a divisive twist that angered some fans.
Series scheduled for release throughout 2021 include Loki and Hawkeye, starring Tom Hiddleston and Jeremy Renner as their respective characters, and an animated series What If… starring many of the MCU's cast reprising their roles with voice work and starring Jeffrey Wright as the voice of a character known as The Watcher.
Elizabeth Olsen and Paul Bettany will return to their roles as Wanda Maximoff/Scarlet Witch and The Vision for a limited series appropriately titled WandaVision. The series will also introduce Teyonah Parris as an older version of Captain Marvel supporting character Monica Rambaeu.
Olsen will also be joining the cast of Doctor Strange in the Multiverse of Madness alongside Benedict Cumberbatch as the Sorcerer Supreme. Scott Derrickson is returning to direct the sequel, which will see Strange taking on more mystical threats as well as the villain Nightmare. The film is set for release on May 7th 2021 in the US.
Taika Waititi will also join Derrickson by returning to the director's chair for the fourth Thor film, Thor: Love and Thunder, releasing in the US on November 5th 2021. Starring Chris Hemsworth, Tessa Thompson and Natalie Portman, the much-demanded sequel to Thor: Ragnarok will reinvent Portman as a female version of the Norse god, and also promises to confirm Thompson's Valkryie as an LGBTQ hero.
Finally, Marvel confirmed that the vampire-slaying hero Blade will make his MCU debut. The supernatural vigilante was last seen in cinemas played by Wesley Snipes in Warner Bros' Blade trilogy, which concluded in 2004, and was also featured in a short-lived television series starring Sticky Fingaz.  No release date has been set for the reboot, but the Comic Con presentation confirmed that two-time Oscar winner Mahershala Ali will be taking on the role. It's not yet known whether the project will take the form of a feature film or another limited series to join Marvel's growing Disney+ slate.
Words by Lucas Hill-Paul