A passion strong enough to forever change the Paris skyline…
After a three month hiatus caused by the COVID-19 lockdown in France, Eiffel's cast and crew have finally returned to the set. The romantic costume drama, which stars Emma Mackey, tells the story surrounding the creation of the most famous landmark in the French capital. Filming began last summer and only had a few weeks of work left before completion when the situation caused by the global pandemic put a stop to their shooting.
Last week, as part of the promotional campaign, Pathé released a first-look image of Sex Education's breakout star Emma Mackey in her role as Adrienne. "Adrienne is the perfect example of a woman who is so ahead of her time, who is her own person and her own entity," said Mackey about being drawn to the character from the get-go.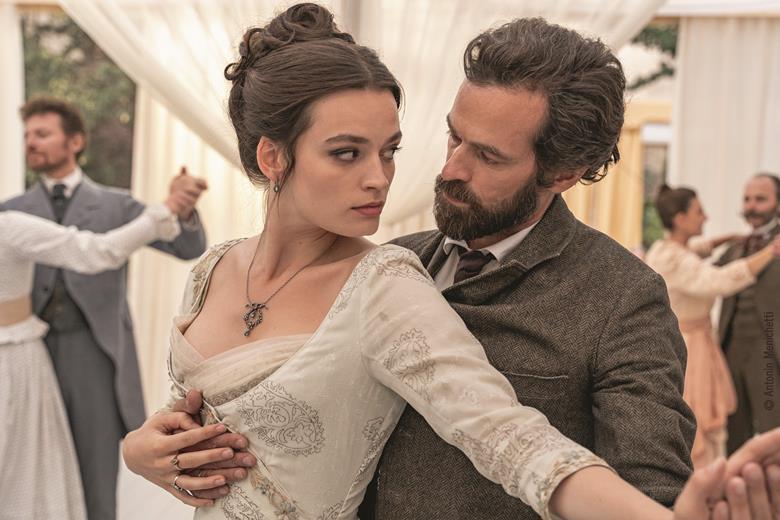 Despite being raised in France, Eiffel is Emma Mackey's first French-language film. She is portraying Adrienne, a woman from engineer Gustave Eiffel's past, whose re-emergence stirs up passion and inspires him to design something truly magnificent. Mackey stars opposite Romain Duris, known for the Pot Luck trilogy, as well as films such as Mood Indigo. The film is directed by born and raised Parisian, Martin Bourboulon, director of comedy dramas Daddy Or Mommy and Divorce French Style, who stated: "this city has always been my home […] the Eiffel Tower […] has always been part of my life."
To ensure the safety of the cast and crew, they were all tested for COVID-19 before they resumed filming. Emma Mackey and Romain Duris also self-isolated for 14 days prior to returning to set to eliminate the chances of anyone carrying the virus and causing the whole team to contract it. Special cleaning and hygiene protocols were also carried out on all equipment.  
Eiffel is currently in post-production and is set to be released in France in 2021.
Words by Regina Toth