Christmas is so close we can almost taste it and if you are still panicking about what to get your loved ones, we have one word for you… food. Food gifts make great presents not only for your foodie friends but for anyone, making it virtually impossible to go wrong. You know what they say — the way to someone's heart is through their stomach. So, whether you're shopping for a fussy eater or a hardcore vegan, look no further because we have put together a list of gift ideas that will tantalise even the toughest-to-buy-for tastebuds.
Stocking fillers £10 and under
Hot chocolate bomb
Chocolate is always a tasteful choice and whichever genius came up with hot chocolate deserves more credit than they get. During the colder months, hot chocolate is essential to any cosy night in and a hot chocolate bomb makes it easier than ever. Simply pop the 'bomb' into a mug, pour hot milk over it and watch the chocolate melt and magically release the marshmallows and cocoa hiding inside. So fun yet so delicious!
Takeaway Dice
Sometimes the hardest decisions in life are left to chance. Put your dinner in the hands of the takeaway dice and say goodbye to indecisiveness. One roll of the dice and you'll never have to argue about which takeaway to get again. This gift is a nifty way to make takeaway nights all the more exciting.
Make it personal
How about a personalised bottle of Nando's sauce for the spice lovers in your life? Available in four flavours, all you have to do is to select your spice and make it yours with a name or get creative with a funny message. It even comes in a fancy gift box so it looks like you've really made an effort.
Can't take the heat? What about a personalised can of Heinz Baked Beans. At just over a fiver, it's the perfect novelty gift for your Secret Santa. Although combined with brussel sprouts, a tin of beans might be a risky option for Christmas Day…
Mid-range gifts £15-£50
Food Subscriptions
From vegan goodies and sweet treats to spices and pasta, there is a food subscription service to satisfy everybody's tastebuds. Simply select the box you want, and voila, food is delivered to your door. What more could you ask for?
Want to spice up your life? The Spicery subscription will have you experimenting with new flavours from across the world in the comfort of your own kitchen.
Looking to fulfil a pasta lover's dreams? With 15 delicious recipes to choose from each week and endless pasta-bilities, bring the taste of Italy home with the Pasta Evangelists subscription box.
Vegan Cheese Making Kit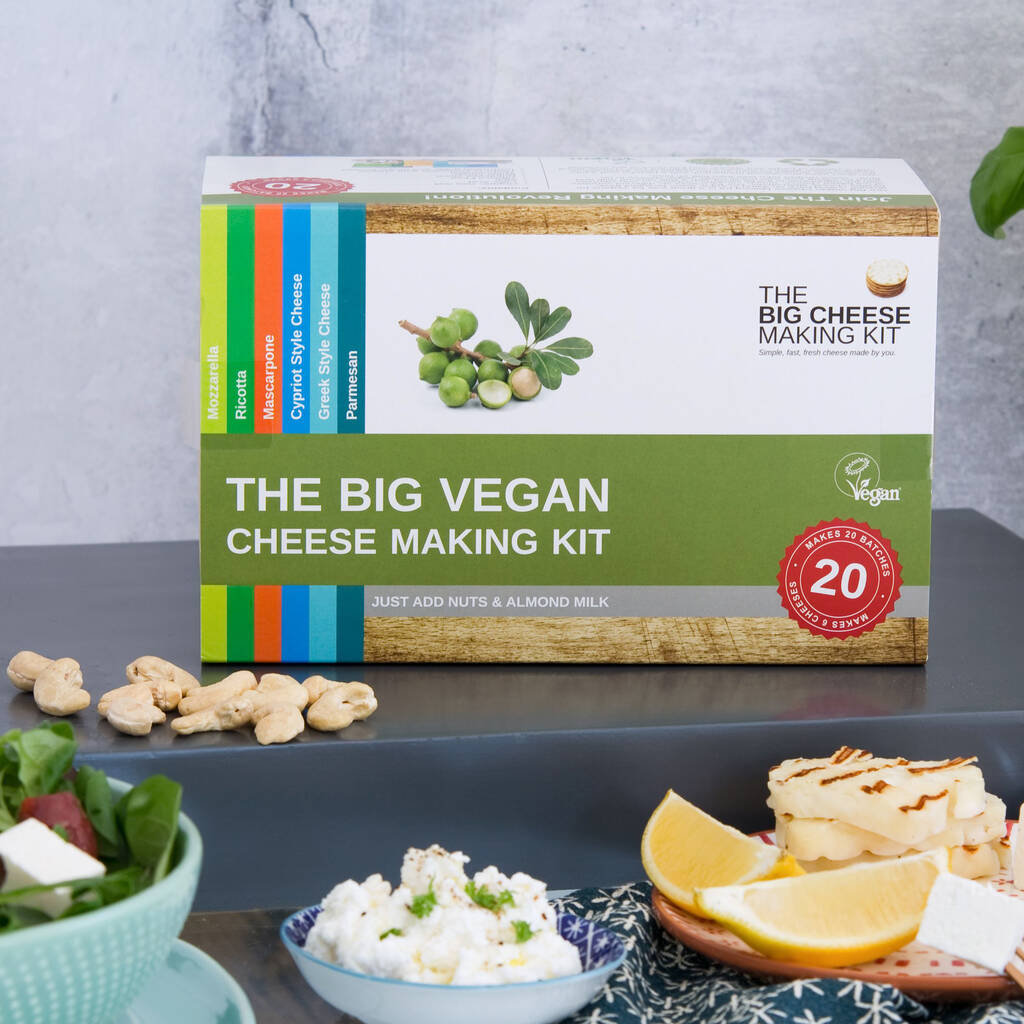 It is well-known within the vegan community that vegan cheese is notoriously disappointing, with nothing ever hitting the same as the real deal. Cheese is also one of the hardest things for many to give up when transitioning to veganism but this kit has made it all the easier! These cheese recipes have been developed to get as close to the 'real thing' as possible, and with six different kinds of cheese to make over twenty batches, it makes a grate gift for the vegan in your life.
Luxury presents £50-£100
Hampers
What is Christmas without a hamper? Dating back to the 11th century, hampers have always been fundamental to the festive season. Regardless of age or gender, anyone would love to receive a wholesome package filled with their favourite goodies. Plus, you can never have too much food at Christmas…
The Classic Christmas Hamper from hampers.com proves exactly that. Beautifully hand-packed and presented in a delicate willow tray, this hamper is the gift of refined Christmas traditions.
Or, you can simply make your own! It's never been easier to make a thoughtful gift that doesn't break the bank. Just grab a wicker basket and fill it with the person's favourite foods. This also adds a personal touch as it shows how well you know them by paying attention to their taste.
Hotel Chocolat Velvetiser
Take your hot chocolate game to a new level with one of the most sought after new gadgets of 2021—The Hotel Chocolat Velvetiser. The Velvetiser is at the top of every chocoloholic's Christmas list (and a bit of an upgrade from a hot chocolate bomb). Now, this isn't your typical milk frother, the Velvetiser creates smooth, whipped hot chocolates at just the touch of a button. Although it retails at a hefty £99.95, and that's before you buy the chocolate to go in it, it is worth every penny. The luxurious experience is like no other and is an indulgent gift for any hot chocolate connoisseur.
We hope these ideas help make your last minute shopping a little less stressful. After all, food is the best part of Christmas.
Words by Lauren Wilkins