Director Olivia Newman is adapting Delia Owens's bestselling debut novel
Rising stars Harris Dickinson and Taylor John Smith will join the cast of Where the Crawdads Sing, according to Deadline.
Reese Witherspoon has been optioning the rights to novels with strong female leads for years now. Back in 2014, if your memory is able to even go that far back, she produced the cult psychological thriller Gone Girl (based on the book by Gillian Flynn). She also produced and starred in the biographical adventure drama Wild, for which she receieved an Oscar nomination, as the film's tenacious lead Cheryl Strayed. Now it's time for Where the Crawdads Sing to hit the silver screen. Though it's still early days, it seems to have the right ingredients for success.
Delia Owens's novel came out in 2018 when the author had just turned 70. Witherspoon selected the novel for her book club that same year, effectively placing it on the path toward megastardom. The book has now been on the New York Times bestseller list for a whopping 119 weeks. This upcoming film adaptation will no doubt push it further back up the list, although details about when production on the film will begin have yet to be revealed.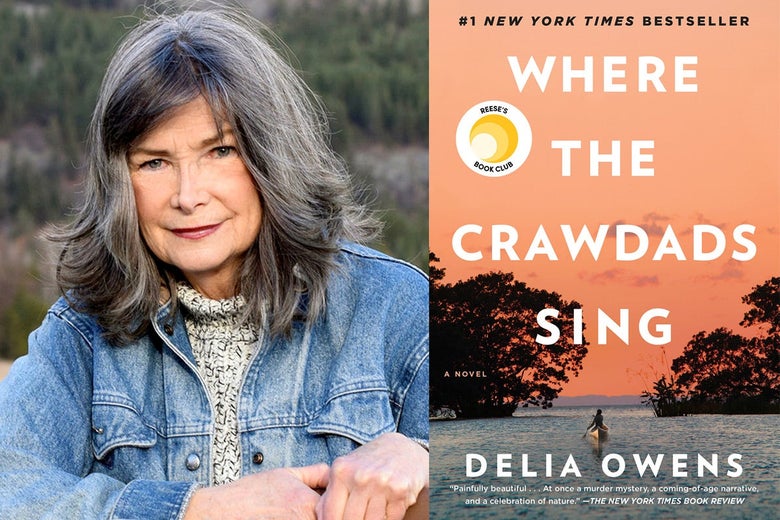 If you've not already read it, the novel is about Kya Clark, a young woman who grows up alone in the marshes of North Carolina in the 1950s and 60s after being abandoned by her family. She is later implicated in the murder of a young man, Chase Andrews, who she previously dated. According to the Hollywood Reporter, the film's plot will closely follow the book's as "both a crime thriller and a coming-of-age tale that intertwines two timelines." Smith will play Tate Walker, Clark's childhood friend, while Dickinson will play Andrews, the ex-boyfriend.
Smith is best known for his role as John Keene in the series Sharp Objects. You may recognise Dickinson for his role in Beach Rats (2017) and television series Trust. He will also be in the forthcoming Kingsman prequel, The King's Man. Edgar-Jones became a household name in 2020 when she starred in the hugely successful BBC Three adaptation of Sally Rooney's Man Book-prize nominated novel Normal People.
The film will be produced by Witherspoon's production company Hello Sunshine. Erin Siminoff and Elizabeth Gabler of Sony's 3000 Pictures will oversee the project, while Oscar-nominated Lucy Alibar will pen the screenplay.
Words by Camilla Patini
---
Support The Indiependent
We're trying to raise £200 a month to help cover our operational costs. This includes our 'Writer of the Month' awards, where we recognise the amazing work produced by our contributor team. If you've enjoyed reading our site, we'd really appreciate it if you could donate to The Indiependent. Whether you can give £1 or £10, you'd be making a huge difference to our small team.