The original cast will return to put a spell on viewers—27 years after the original.
Bette Midler has this week confirmed that she will join Sarah Jessica Parker and Kathy Najimi for a sequel to cult classic film Hocus Pocus.
The original film was released in 1993 to mixed critical reviews. However, it has since become a fan favourite, re-watched by many each year at Halloween. 
Read more: Why 'Hocus Pocus' Is The Best Halloween Film Ever
Set in Salem, the film centers around The Sanderson Sisters, three 17th-century witches who attempt to take over the town when they are accidentally resurrected. 
Midler confirmed that the original trio have been approached by Disney to star in the sequel, which does not yet have a release date. 
"They want to make a movie, they've asked us if we were interested and of course all of us said yes," Midler revealed on Good Day New York. "I'm totally game."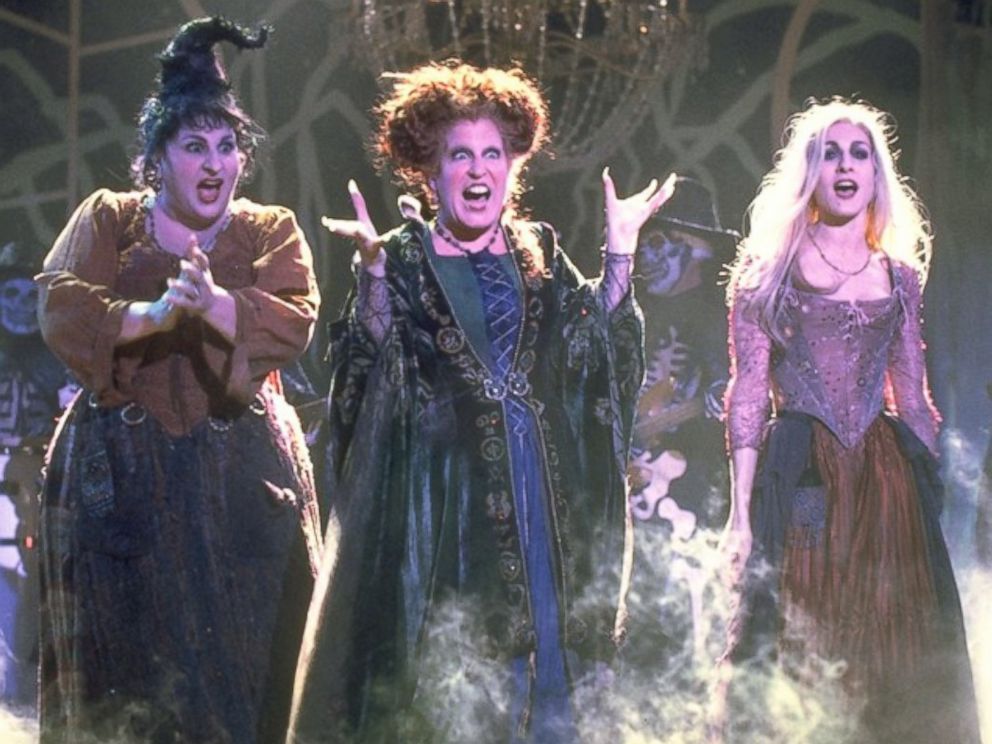 Adam Shankman (Hairspray, A Walk to Remember) will direct the new film, which will allegedly appear on Disney+. Screenwriter Jen D'Angelo is also thought to be part of the project.
Midler also invited fans to attend a charity event this week. The Sanderson Sisters will appear in a virtual reunion on Friday 30 October, to raise money for the New York Restoration Project. 
The event will also have guest appearances from Meryl Streep, Jennifer Hudson, and other Hollywood stars. "It was so bizarre to have been these characters 27 years ago," Midler said about the event. "And to put all that gear on… It was so bizarre! […] We fell into exactly the same relationship we had and the same style of behaving on screen that we had 27 years ago – as if we had been off for a weekend!"
Hocus Pocus 2 is currently in pre-production, with no release date yet announced.
Words by Emily Withers 
---
Support The Indiependent
We're trying to raise £200 a month to help cover our operational costs. This includes our 'Writer of the Month' awards, where we recognise the amazing work produced by our contributor team. If you've enjoyed reading our site, we'd really appreciate it if you could donate to The Indiependent. Whether you can give £1 or £10, you'd be making a huge difference to our small team.