The debut feature of writer/director Rose Glass, A24's Saint Maud has earned a cornucopia of glowing reviews for its unsettling blend of chilling psychological thriller and grotesque body horror. We spoke to the film's producers, Andrea Cornwell and Oliver Kassman, about the Yorkshire coast, the challenges of releasing a film during a pandemic, and why viewers might find themselves sympathising with Maud just a little bit more than they want to…
Emma Curzon: Tell us a bit about Saint Maud. What's the story behind it, and what makes it unique compared to other horror movies?
Andrea Cornwell: Shall I kick off, Oliver? So, Saint Maud is the story of a young nurse played by Morfydd Clark. She gets assigned to look after Jennifer Ehle's character, Amanda, who was a famous dancer but is now living with quite advanced cancer. And we start realising that Maud is carrying quite a lot of secrets, and that perhaps her interest in Amanda is becoming a bit more obsessive than purely professional. So it's a psychological horror that follows her unraveling. It's had a tremendous reception- we're thrilled to bits with all the reviews we're getting. We've been called the best British debut of all time and one of the most original horror films of the year, which is all fantastic. Like all films, it carries the DNA of us as fans of cinema – we certainly carry a lot of influences of classic horror and films that we all as a creative team love. But we hope very much that it feels fresh and original and is something that people haven't seen before.
Oliver Kassman: I mean, it's just been an exciting film to be part of and to see grow. It started as a verbal idea that Rose [Glass] mentioned many years ago, and it's grown into all this. And I think one of the nice things about it is that it's her debut as a writer and a director, it's the cinematographer's debut, the composer's debut, Morfydd's first lead. There's a lot of people doing things for the first time, and we were very lucky to have all these very experienced people as well. So we had quite a fertile creative environment throughout the whole process.
EC: Speaking of environments, Saint Maud was filmed on the Scarborough coast. Why that particular environment? Did you get any inspiration from those surroundings?
OK: We looked at a lot of different locations, actually. Blackpool, Whitby, the south coast of England and the north coast of Wales – we went all over. But Scarborough just had the perfect blend of the grandeur of Georgian and Victorian-era architecture, mixed with the more contemporary neon glows of the arcades and the beach. It felt like a really special place that had a bit of the heavenly and profane mixed in together.
AC: It was always set in a coastal place, because for Rose there's a kind of metaphor in being on the edge of things and having a character that's pushed to the periphery in her own life. And Maud's a very lonely person who always feels like she can't join in, so to be surrounded by all these casinos and pleasure palaces and parks, where she just can't connect, is important for the themes of the film. And Scarborough's fantastic for that. There were a lot of influences, too, from American cinema – there's even a cheeky nod to Taxi Driver at one point that film buffs can possibly spot. So even though it's very British, it did have a sort of universality that we loved.
EC: Obviously, due to the coronavirus pandemic this is a very challenging climate to be releasing a film in. Are you worried about how the film's prospects might be affected?
AC: I mean, our film and all films are in challenging times. But we've had this extraordinary critical reception and in terms of word of mouth and audience expectation, it couldn't have gone better. And we'll be around in cinemas during the Halloween period, which is great for us. StudioCanal has been fantastic at pushing the film: we're in over 370 screens, which is a huge number for an independent film. So, you know, it's exciting. But we appreciate the problems that the industry is having at the moment, and just hope that people will who love cinema will come out and support us and other films.
OK: Traditional theatrical exhibition is really under threat at the moment. And what's particularly under threat is it being a democratised platform, because a lot of cinemas have been pushing more and more towards extra luxurious cinema screens and big seats and £20 tickets. That's fine for people who want that, but what it does mean is that it makes the cinema very, very expensive. And we hope that Saint Maud will encourage people to support their local cinema and look at independent films, because we're out and the big studio films are not. Obviously, we want people to be safe. We don't want anyone doing anything that they're not comfortable with. But our understanding is that cinemas are taking every possible precaution, so we hope people get to see it.
EC: There's been a renaissance in the horror genre recently, especially with new directors like Ari Aster, Jordan Peele and, of course, Rose. But behind the camera, the film industry is still a very male-dominated environment. How do you think that Rose fits in—or stands out— as a female director in such a traditionally masculine landscape?
AC: I mean, there has been a lot of imbalance in the film industry in representation, both in front of and behind the camera, and these things are rightly being challenged and addressed. And we should continue to do much more on that front.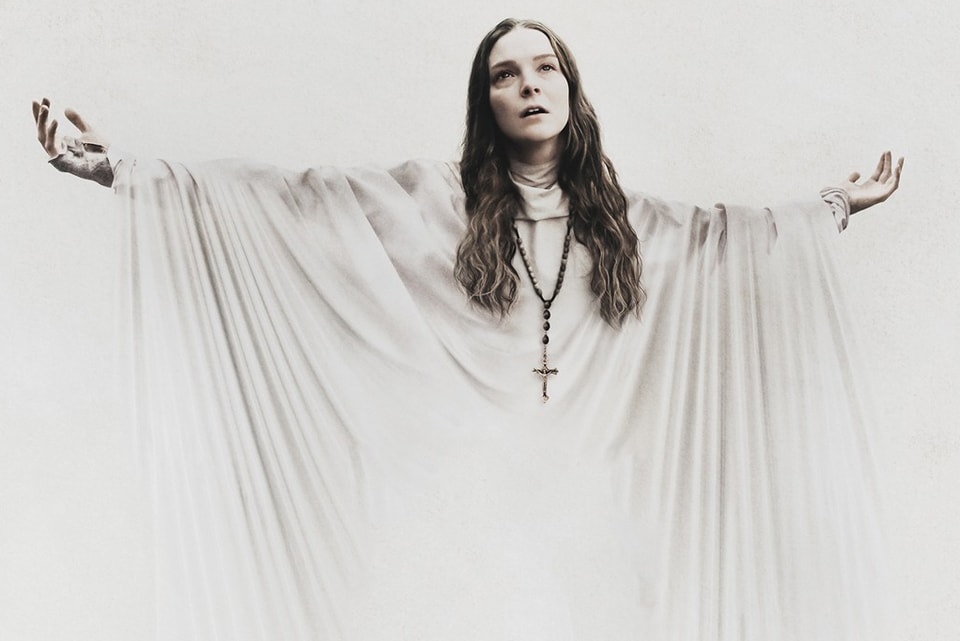 But I don't think Rose sees herself in gendered terms. You know, she's just a director. And actually, the last feature documentary I made [2019's Seahorse] was by a female director, Jeanie Finlay, and I'm producing a big series adaptation [The Essex Serpent] at the moment which is directed by Clio Barnard. My universe is dominated by female directors. I just hope that more people are inspired to come up and make short films and decide that they can be directors, and that's the best you can do. I don't think gender affects the process, or what you make as a film. Women are making and are interested in horror films and action films and social dramas. And, you know, that's right. We can't start pigeonholing people.
OK: I would only add that horror really has women in its roots: you could make the argument that horror was invented by a woman, with Mary Shelley. There was a time in the middle of the 20th century when it was just men, but that doesn't mean its whole history is male. And rightly, more and more women are coming through and bringing certainly a fresh perspective, but also just their individual directorial and writerly perspectives. That's them as creators, not necessarily as representations of any gender.
EC: One last question for both of you, before Oliver has to leave: what's your favourite horror movie?
AC: Oh god… you go first, Oliver, that's not an easy one.
OK: Alien.
AC: I give up. I can't give one. I definitely lean into classic 70s and 80s horror. Love The Thing. Love The Shining. Love Don't Look Now, Carrie… Rosemary's Baby was a big one for Rose. But I also like The Witch and It Follows, and some of the more recent films that have come out are really exciting… I'm very bad at choosing, sorry!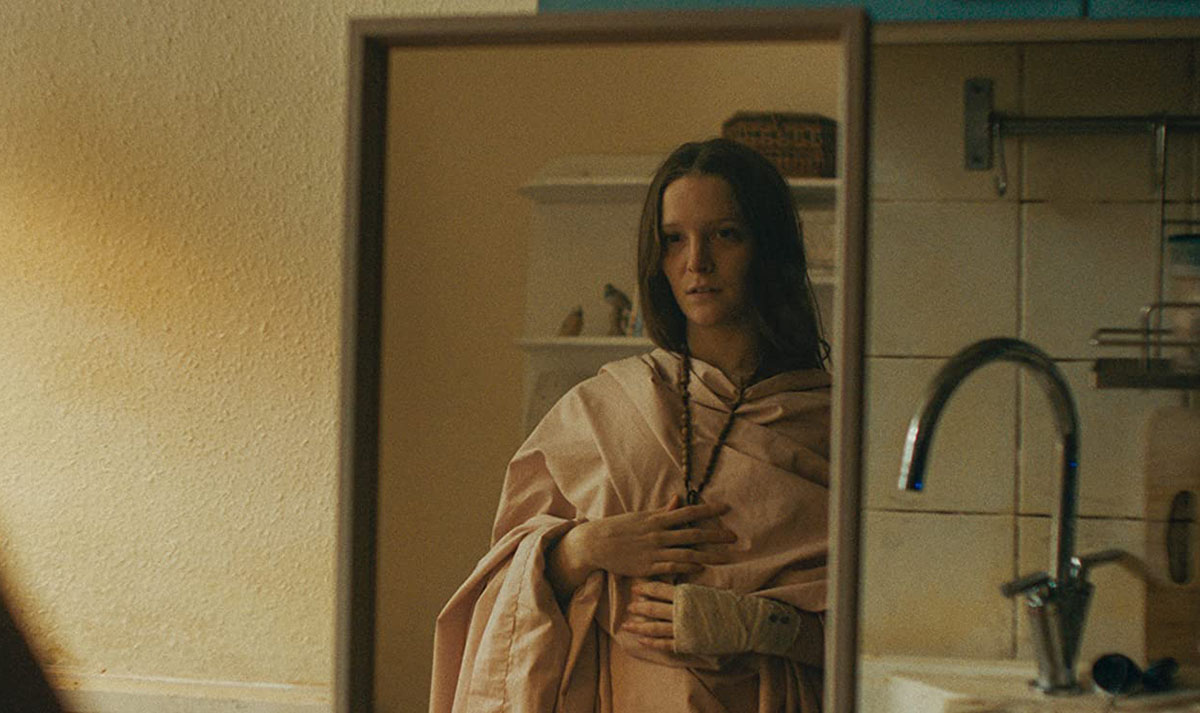 EC: Is there anything else you think our readers should know?
AC: I think we'd just love people to see and connect with the film. We had an extraordinary time making it and we're thrilled that we had such a strong reaction and so pleased that it seems to resonate on all of those levels with people. It is scary and hopefully entertaining, but we did want to say something that speaks to people about loneliness and empathy.
EC: Do you think that's why Maud becomes so obsessive, because she's lonely?
AC: Absolutely. Maud's loneliness is something that Morfydd latched on to very early on, and explored as an organising principle for all of her actions. And hopefully, even though she does become a bit of an antihero, people will have a sympathy for her and understand a little bit about why she's doing what she does, even if they don't necessarily condone it. So yeah, we did want to bring that out.
And I think it's something which is a lot of people feel now; through lockdown, it's got a very particular resonance. A lot of people have been very detached and outside of communities, and have been prevented from joining in and having human contact. And that's absolutely the central theme of the film.
Saint Maud is in UK cinemas now.
Interview conducted by Emma Curzon
---
Support The Indiependent
We're trying to raise £200 a month to help cover our operational costs. This includes our 'Writer of the Month' awards, where we recognise the amazing work produced by our contributor team. If you've enjoyed reading our site, we'd really appreciate it if you could donate to The Indiependent. Whether you can give £1 or £10, you'd be making a huge difference to our small team.