Not being overly familiar with Miranda July's work, her latest film Kajillionaire seemed an enticing place to start. Starring Evan Rachel Wood (Westworld), Richard Jenkins (The Shape of Water), Gina Rodrgiuez (Jane the Virgin) and Debra Winger (Terms of Endearment), the film is a profound tale of parenting, petty crime and pretending.
Where to really start with Kajillionaire? To offer the slightest flavour of the film, the main character is called Old Dolio and she's named after a homeless person who won the lottery, as a way of getting him to write her into his will. In short, he did not. This means Old Dolio (Wood) and her parents Robert (Jenkins) and Theresa (Winger) find themselves in a unique predicament. They live in an office next to a bubble bath factory, which inconveniently leaks into their home on a daily basis. It's a sad and bizarre situation, worsened by their lack of money for rent, so they've become petty thieves and scammers to try and pay their way.
This story on the surface may sound bonkers, but the way it brilliantly unravels to a triumphant crescendo is the product of July's fantastic script. Her hilariously blunt dialogue combines with excellent twists and turns in the plot that constantly keeps you curious. Underneath the film's enigmatic exterior lies a story of real heart, injected with well-balanced dousings of humour, sadness, shock and romance that you can't help but be suckered in by. Each beat of the story affects on an emotional level, though for a film as wholly original as this, its conclusion is easily predictable. Whilst the ending's fist-pumping, tear-inducing payoff is well earned, you can't help but feel there could've been another twist in the tale.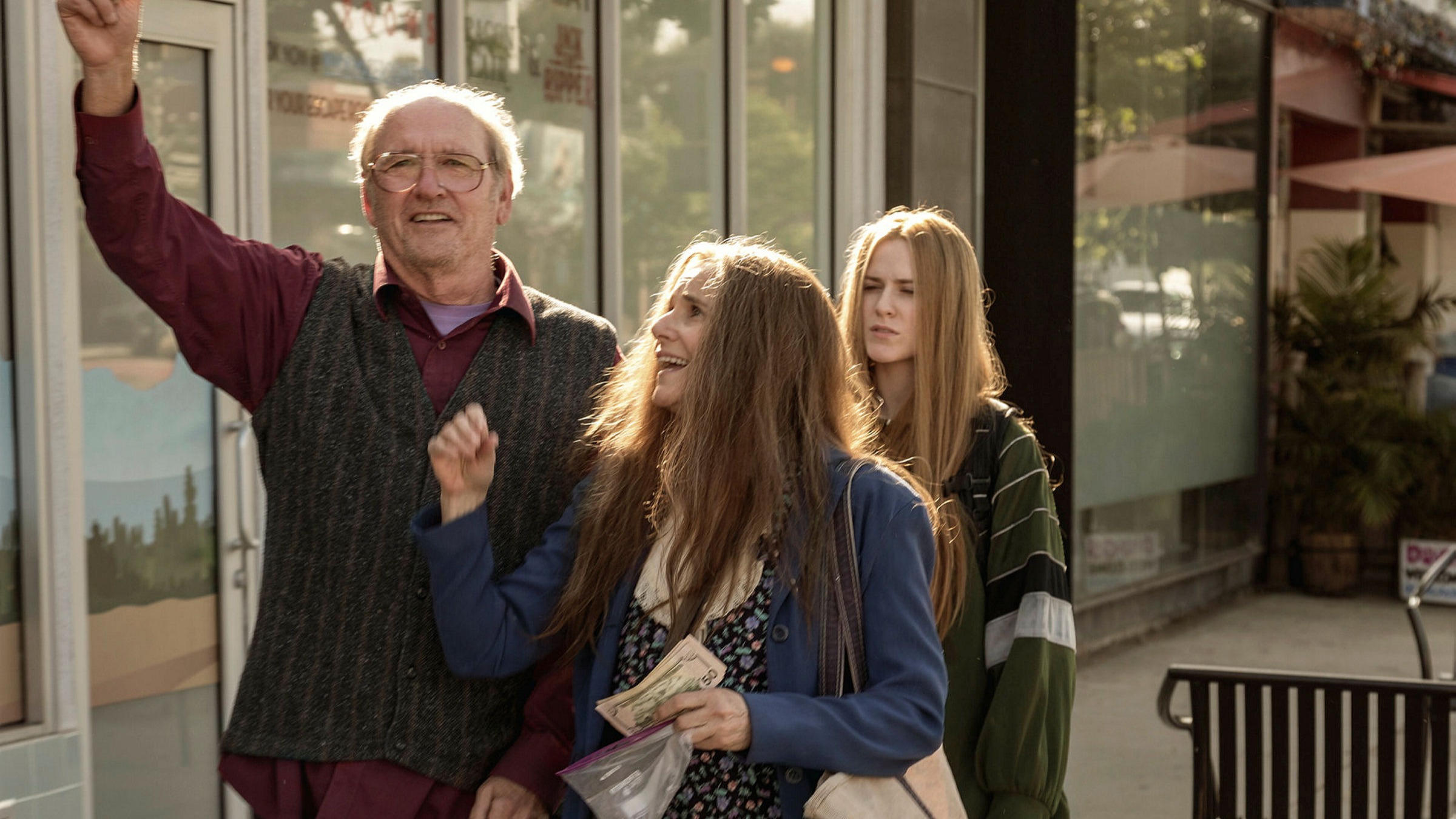 Anchoring Kajillionaire and a key part of its success is the outstanding all-around performance by Evan Rachel Wood. Old Dolio's voice and mannerisms are uniquely brilliant, matched by sublime comedic timing and nuance in a chaotic role. When asked, she effortlessly delivers the deliberate awkwardness of July's screenplay. Without a moment's notice, she's able to transform Old Dolio's entire personality in a chameleonic fashion, making it one of the standout performances of the year.
In terms of the supporting cast, unsurprisingly Richard Jenkins is the pick of the bunch. The consistently fantastic character actor finds a perfect balance between humorously charming and surprisingly sinister that make Robert a complex character. Jenkin's warmth makes you want to like him but his questionable morals and behaviour compel you to feel otherwise. Gina Rodriguez turns in a good performance as Melanie, an outsider the family bring in for a heist. Her on-screen chemistry is great, particularly with Evan Rachel Wood and their scenes together are electric. Debra Winger is on her usual fine form, again offering the same conflicts of Robert, she's likeable but her character simply isn't. All in all, an ensemble piece executed without fault.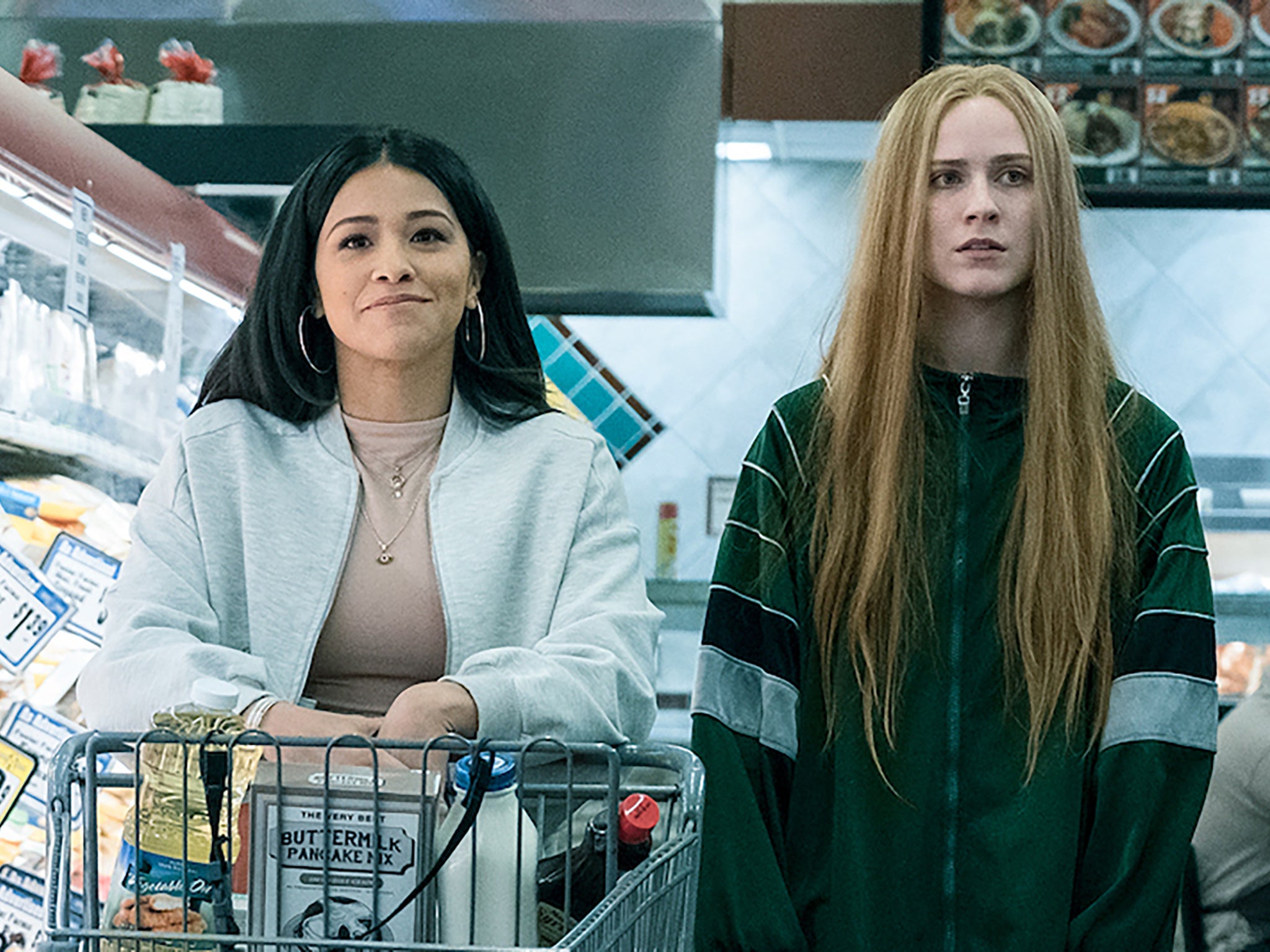 The technical achievements of Kajillionaire are equally crucial to the film's success, especially given how well it matches the tone throughout. Each scene here feels so delicately crafted. The costuming, cinematography and lighting all sing from the same hymn sheet to create a bright and bold colour palette that's simply irresistible to look at. In addition to this is the hauntingly beautiful score, bursting with distorted synth and choral singing that really elevate the pleasure of watching the film. It's a slick audio-visual combination that works on every level.
The Verdict
Miranda July's Kajillionaire is a wholly original comedy that strikes the perfect balance between hilarity and heart. It might knock you down to build you back up again but the emotional payoff is certainly warranted. It's a shame its ending is so predictable as it lets down an otherwise excellent script. Equally, Emile Mosseri's score is right up there with the best of the year. Led by a stunning performance from Evan Rachel Wood with a solid ensemble to match, Kajillionaire is absolutely dynamite.
Rating: 9/10
Words by Elliott Jones
Other reviews from the London Film Festival can be found here.