The Hunger Games // Suzanne Collins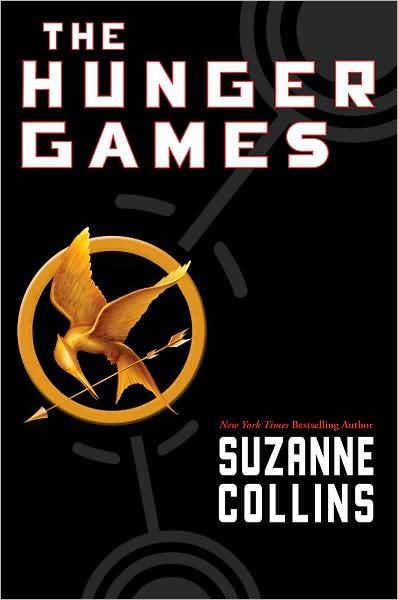 I bought this book on a campervan trip through some quaint English towns, in a quaint English bookshop, and by the time our van had stopped again, I'd finished it. Quite frankly, I don't think the nature of a Hollywood movie, however well-meaning its intentions, could ever justifiably portray how great this book is. Suzanne Collins has an utterly compelling way of writing in present tense, first-person prose that hooked me completely from page one; she manages to illustrate every aspect of a scene with a few bare yet necessary natural details that engage me in a way unique to any other book before. The characters are realistically flawed, irritating and admirable in equal measure, and spending the entirety of the novel fully immersed in the mindset of sixteen-year-old Ms Everdeen is an intense as it sounds.
I don't know whether it was due to the character of Katniss, alert and observant from the first sentence about her difficult home life in District Twelve, or the harrowing portrayal of the violence and psychology in these dystopian Games, but I'd read the book three times over by the time the trip had ended and it's since earned its place in my bookshelf's 'favourites spot'. Regardless of its sequels, The Hunger Games is as fresh and original as it is impactful, as addictive as it is morbid, and above all, thought-provoking. Fewer of my friends and family have read the book than seen the film (as is the norm these days), yet even the Gary Ross-directed interpretation, with its toned-down effects and grittiness, offered them a subtle glimpse at how jarring the book truly is.
[button color="red" size="normal" alignment="none" rel="follow" openin="samewindow" url="https://www.indiependent.co.uk/life-books-megan-harding/4″]Next[/button]