Having spent his first two features making poetic links between queer love and landscape, Francis Lee has cemented himself as one of the most talented filmmakers working today. Katie Evans explores his work, in parallel with LGBTQ+ History Month.
Acclaimed British film director Francis Lee takes his filmic inspiration from the landscapes that enveloped him in his youth. Growing up on the harsh and unpredictable terrain of 1970s West Yorkshire, Lee found himself stuck in the rurality of life—yet he still lives there to this day. It is through his films that he is able to unearth the quiet melancholy of the rural setting, exploring these climes in tandem with detailed stories of queer love. As a gay youth growing up in the bleak moors, Lee's characters share more in common with him than their surroundings. They uncover a different side of the LGBTQ+ narrative, offering a platform for a range of individuals, diversifying the romantic drama genre film-by-film.
Read more: 'Ammonite' Is A Painstakingly Excavated Treasure: London Film Festival Review
After acting in small television roles, Francis Lee turned his hand to the illustrious world of filmmaking. Starting off with short films such as his debutThe Farmer's Wife in 2012 and The Last Smallholder in 2014, Lee's directing career began to form its footing, grounding itself with a clear connection to landscapes. In 2017, he had his breakthrough with the incredible God's Own Country: a film that received a wealth of much-deserved critical success. The film was banned in some countries due to explicit sex scenes between its two male protagonists, yet in the majority of places, it was praised for its realistic depictions of personal discovery. While its story follows the development of a gay relationship, it is not a 'coming out' story, but instead one that gently explores the tangible connection between freeing love and the world around us.
God's Own Country draws you into its carefully realised world and doesn't let you go. Its grit and passion blend together like mud and rain on a dreary day; maybe not quite picture-perfect, but something that is honest and true. The emotion that seeps through the ice-cold exterior of struggling focal character Johnny (Josh O'Connor) is one that shines like the sun peeking through the clouds. It's not quite poetic realism that Lee employs in his feature debut, but a realism that draws upon the landscape of Lee's own youth. The bleakness of Johnny's surroundings parallels the harsh world that surrounds him. His locked-away sexuality and hard exterior feels fitting when set against the Yorkshire moors. Where Johnny relies on two-dimensional pleasure to get him through the week in the form of drinking at the local pub and having sex until the sun comes up, it is the introduction of Romanian migrant worker Gheorghe (Alec Secăreanu) that offers a transition from coldness to warmth.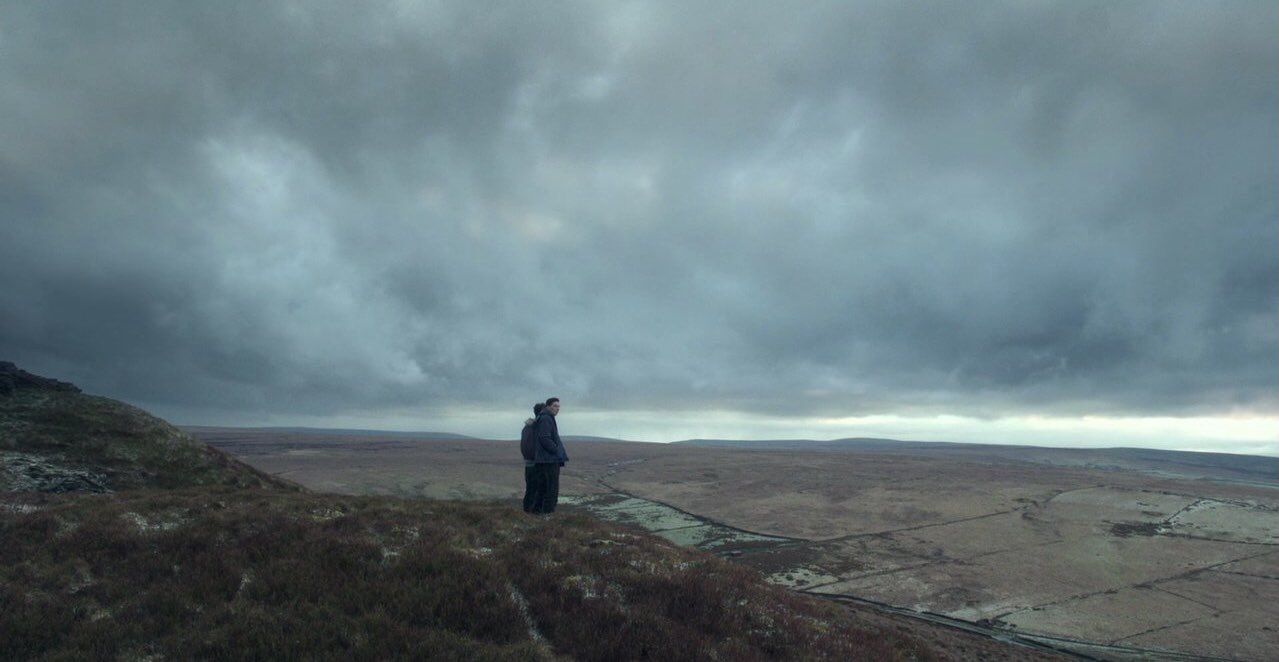 Lee's sophomore feature is a biopic-of-sorts that relays the lost voices of women in history through a queered lens. Ammonite, starring Kate Winslet and Saoirse Ronan, opens up a new exploration of the 'local' landscape for Lee—moving away from the Yorkshire moors to 1840s Lyme Regis. Following the story of paleontologist Mary Anning as she discovers both her surroundings and herself, Ammonite aims to 'fill in the gaps' of the life of Anning—bridging the moments lost from both thieving male scientists and history itself. While the film is not set for release in the UK until March, Lee's desire to embolden and raise up queer voices is evident. His connection between love and landscape that he explored in his feature debut God's Own Country can be seen in the trailer of Ammonite alone. Many critics have pointed out the film's links between bodies and shorelines, and how Lyme Regis' harsh and rocky exterior needs gentle excavating, just like Mary Anning herself.
What is becoming increasingly evident with Lee's work is that the bond between ourselves and the world that surrounds us is one that is powerful, primal and transcendent. From the transition that Johnny goes through from animalistic lust to nurturing love, to the subtle development of Anning's passion, Francis Lee's films allow buried feelings to blossom from the ground up, in the same way that Anning digs for undiscovered fossils in Ammonite. While Lee's films are not merely 'gay stories', his work makes fascinating links between queerness, isolation and nature. It is incredible to see these lesser-told stories given a platform through subtle and nuanced cinematic beauty.
Ammonite will be released in the UK on 16 April 2021. Read our review here.
Gods Own Country is available to rent on BFI Player.
Words by Katie Evans
---
Support The Indiependent
We're trying to raise £200 a month to help cover our operational costs. This includes our 'Writer of the Month' awards, where we recognise the amazing work produced by our contributor team. If you've enjoyed reading our site, we'd really appreciate it if you could donate to The Indiependent. Whether you can give £1 or £10, you'd be making a huge difference to our small team.