Tangerine
With the many technological advances that have graced our phones during the last decade, it was only a matter of time when someone would use them for cinematic purposes. Give a person a camera and they will film. Tangerine is the product of three iPhone 5S phones being used to create a feature-length movie, directed by Sean Baker, who would then go on to make Academy Award-nominated film, The Florida Project. Tangerine follows trans-sex-worker, Sin-Dee Rella in her quest to get her man and make him pay for cheating on her while she was locked up.
Tangerine is unique in that it sets the precedent of Baker's discussions on class and social stratification in the modern world, not only in the acting and writing of the film but right down to its production. Taking, what was in 2015, an expensive commodity as an iPhone, if you want to go all analytical, a symbol of American capitalism etc, and making a movie about a queer, black and working-class woman, with it is a stroke of genius in such an accessible way. The quality may not be the most ground-breaking, but it certainly adds an air of realism to the film's theme and its insight into everyday life under extra-ordinary
circumstances.
Films like Tangerine are pivotal in forging a new generation of filmmakers. By giving putting a camera in their hands by means of their phones and saying "go on, create", the possibilities are endless, exciting and could see a whole new wave of indie flicks making it big. If I were to pick a definitive film of the decade, this would be it.
Gone Girl
Gone Girl was my film of 2014, but it wasn't at the time. It was the year that gave us Boyhood, the film shot over 12 years with the same cast. It also gave us Birdman, the Academy Award winner edited to appear shot in one continuous take as we followed along for the ride. So in terms of technique, at the time I didn't think Gone Girl was anything special.
It's only in the last couple of years that I have come to appreciate how meticulous David Fincher was. From his cold cinematography to highlight the lifeless marriage of our protagonists to Rosamund Pike's incredible performance. If I were to mention Gone Girl to any cinephile, I am certain the first thing that will spring to mind is THAT monologue. The "Cool Girl" monologue is perhaps one of the most harrowing
pieces of dialogue in cinema in the last decade. As Amy Dunne details her grand scheme and the lengths she has gone to, and willing to go to, in order to disappear. Everything is cold, meticulous and calculating and played out as obsessively as Amy Dunne herself, creating a complex and inherently gripping feature.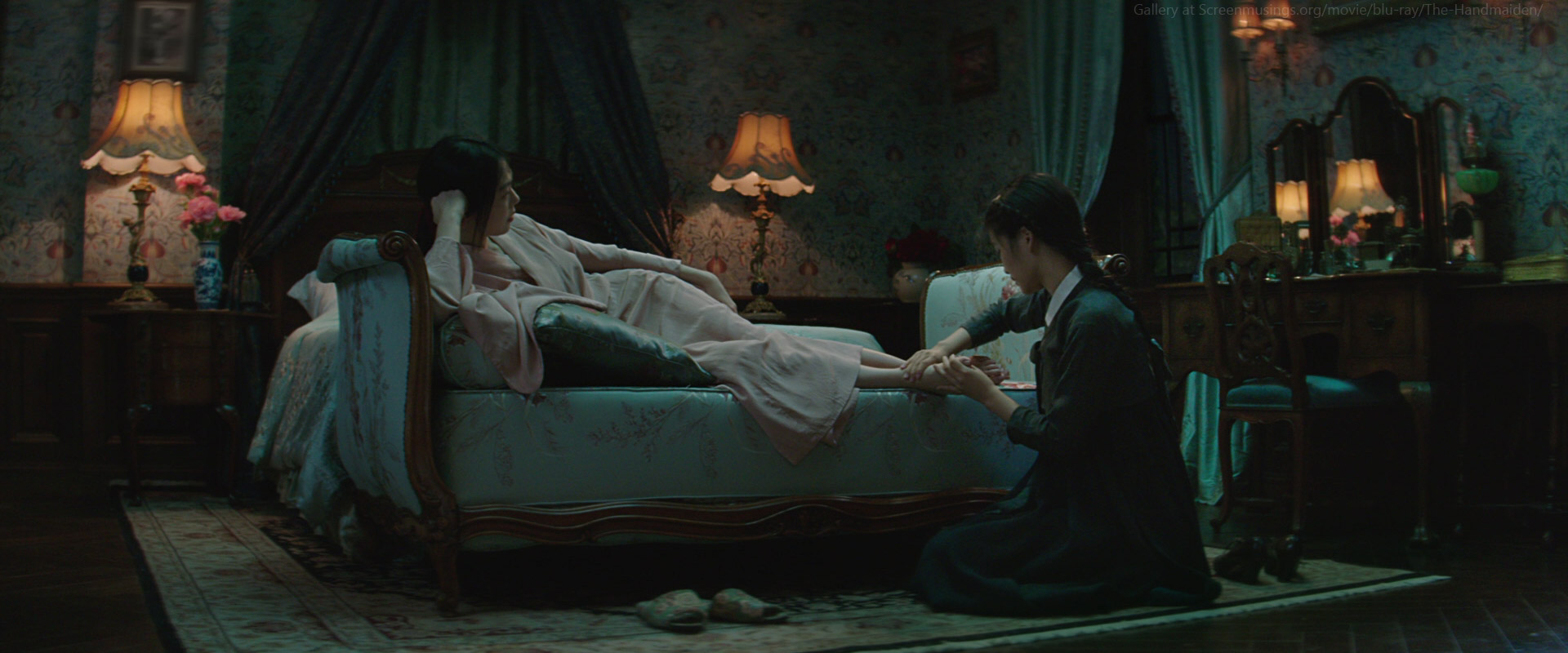 The Handmaiden 
As book-to-film adaptations go, The Handmaiden is perhaps one of the more obscure and
yet, ultimately one of the most beguiling. Taking the narrative of a contemporary Victorian-era set erotic thriller and applying it to South Korean culture and tradition is not something you would expect.
Sarah Waters' Fingersmith is a beautifully written book. I read it at university after she became one of the authors on our set syllabus and haven't looked back. She knows her characters and themes. She nurtures them and moulds them like clay to fit her design. So when, of course, someone naturally wants to adapt her work to the big screen, there is most certainly a degree of apprehension. What will they change? What will they keep the same? Will I recognise the book I've loved and invested a huge chunk of time in? Turns out it was possible to love this book even more as an unconventional film.
Taking Victorian London and replacing it with 1930s Korea, we see the beautifully spun story of two
lovers separated by class, hierarchy and deceit on both parts. Moreover, The Handmaiden is a visual feast. The Korean designs, from settings to clothing, add an air of beauty that, without doing down the book at all, replaces the drab streets and environs of London with sumptuousness and decadence. It's not for the faint of heart, but certainly, a story that's difficult to forget.
Words by Jack Roberts