German director Christian Petzold has been working for over two decades and is an expert in taking the very essence of an emotion and distilling that into ninety minutes. His 2012 film, Barbara, perfectly constructed the sense of being watched – with the knowledge that someone is watching you. In a move away from his previous three films, which were all centered around living and loving in oppressed systems, his latest film, Undine, focuses on the heady emotions of a new romance.
Petzold initially takes his inspiration from the old Romantic German tale of Undine, a water nymph, who falls in love with a mortal knight under the condition that if he leaves her, there will be consequences. A revenge fairy-tale very much in the style of the Scottish Selkie myth, Petzold refines and reshapes the story and plunges it into the modern-day. Our Undine (Paula Beer) is a museum guide who specialises in Berlin's architecture. Reeling from a breakup, Undine attempts to find her ex in an empty café – only for Christoph (Franz Rogowski) to interrupt her and knock a fish tank over the both of them. After a literally explosive meet-cute, Christoph and Undine immediately fall in love.
The water brings them together, and since Christoph is an industrial diver, the water is essential for them both. Water is beautifully captured on camera, from when Undine and Christoph are washed over by the fish tank's contents, to when they float on the surface of the lake and look like they're lying on a sheet of glass. Far from having a dreary appearance, water in Undine has an almost luminescent quality. The water is like its own magical creature, and the original story's fantastical elements are hinted at as we traverse the watery depths. Much of the film is shrouded in mystery, but Undine never loses its realism. It winks at magic too, encapsulating that touch of maverick playfulness and experimentalism that Petzold's last three films could not capture.
While magic dwells in the depths of the lake, the cinematography on land tells a different story. Up on the surface, the water's luminescent greens and blues are replaced by stark, sparse realism. Berlin's grey, graffiti-peppered architecture becomes a character of its own. Undine is tied to both the world of the real and of the magical, and her lectures are just as important as the lake. She speaks at length on how East and West Berlin's buildings have fluctuated and changed. It's a fascinating decision to have these lectures and Undine's work pulled to centre-stage rather than relegated to the background as a side plot. Whilst these lectures indicate that while a city is easily rebuildable and a heart is not, sometimes these speeches go on for longer than necessary. What doesn't drag is the musical choice. Bach's Concerto in D Minor is repeated throughout the film, but those familiar beats never feel repetitive or unnecessary. Instead, the quiet, morose notes of the piano call you back and remind you of Undine and Christoph's love again and again.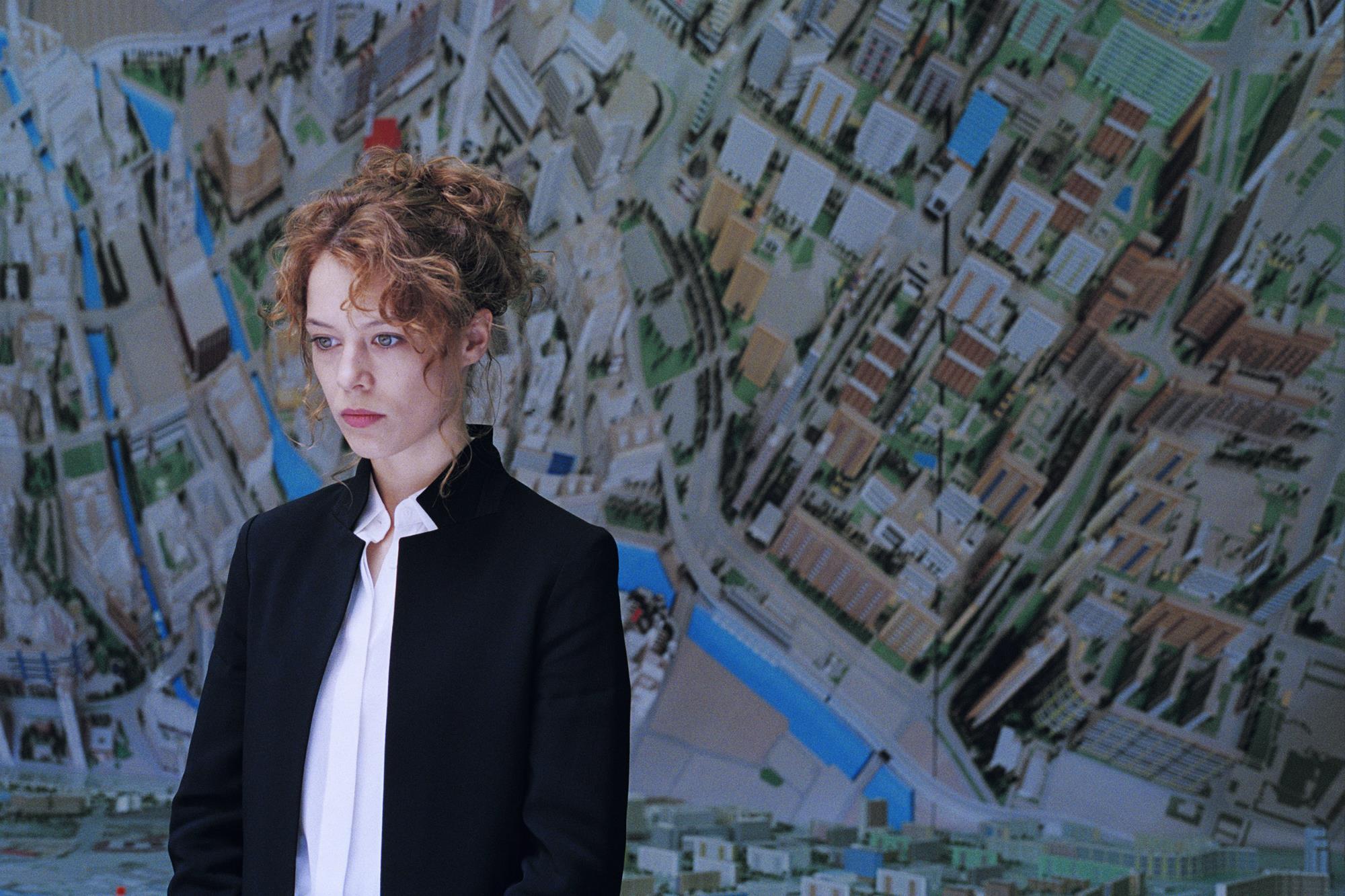 The chemistry doesn't just ripple between Beer and Rogowski – it's like a tsunami. The two actors proved their connection in Transit, and now recast as the leading couple in Undine, it is impossible to believe that they don't love each other. The first time they met, it's a punch in the gut. You know before words are spoken that it is love at first sight. This isn't the kind of love that resides in hollow gestures – Petzold looks at the little moments and pays attention. Christoph comically runs after Undine's train as if he's putting on a show just for her. He is later so enthusiastic to hear her lecture that he knocks over a glass of wine, setting the blood-like colour into the wall. Undine is full of moments of unspeakable joy, but it is also tinged with sadness and melodrama and finds more in common with A Matter of Life and Death and Casablanca than a modern Hollywood romance.
Love this year seems almost impossible. The lockdowns and the closures of all public recreational spaces mean that you weren't likely to just bump into the person of your dreams. Petzold has a deep disdain for dating apps, believing that they commercialise love, and we become obsessed with the bountiful amount of choice rather than the person we're dating. Love should not be a victim to capitalism, and Petzold tells a modern love story so perfectly and still, Undine somehow feels like a classic harking back to when the original story was first written, centuries ago.
Rating: 9/10
Words by Lucy Clarke
Other reviews from the London Film Festival can be found here.
---
Support The Indiependent
We're trying to raise £200 a month to help cover our operational costs. This includes our 'Writer of the Month' awards, where we recognise the amazing work produced by our contributor team. If you've enjoyed reading our site, we'd really appreciate it if you could donate to The Indiependent. Whether you can give £1 or £10, you'd be making a huge difference to our small team.