As the Indian girl's version of Disney, I loved watching romantic Bollywood movies growing up. I saw Princes and Princesses with the same skin colour as me, eating things I eat and a part of the same culture I'm a part of. So, you might begin to realise why I was nervous to share this with my white boyfriend.
We've been dating for over a year now, and I knew from the get-go that it was important to me to introduce him to as many parts of my culture as possible. But then lockdown happened, and that made it tricky. The only thing I could really think of doing was watching movies together over Facetime in our separate homes.
When we began talking about the different films we could watch and I explained the general gist of some of them, I found myself becoming really passionate about them, trying get him to like them before he'd even had the chance to watch one. This passion was met with anticipation and anxiety on my part, hoping he'd enjoy the films and understand them because I'm completely aware they can seem ridiculous outside the Bollywood realm (and sometimes in it too). Not to mention the subtitles which I also struggle with because I don't speak Hindi or at least 'filmi', which is Bollywood's own version of Punjabi, Hindi and Urdu so all its south Asian audience can understand.
Each film he watched, I'd find myself looking for his reaction and hoping to receive the 'right' emotion for each moment and scene. He was meeting the Bollywood boys I used to dream about and the Bollywood girls I wanted to be like. He was hearing the endless songs that have followed me throughout my life and get played at every special occasion. I knew if he didn't enjoy them, I'd be crushed because of this emotional attachment I have to the industry and specific films, as well as the representation they have for the south Asian community.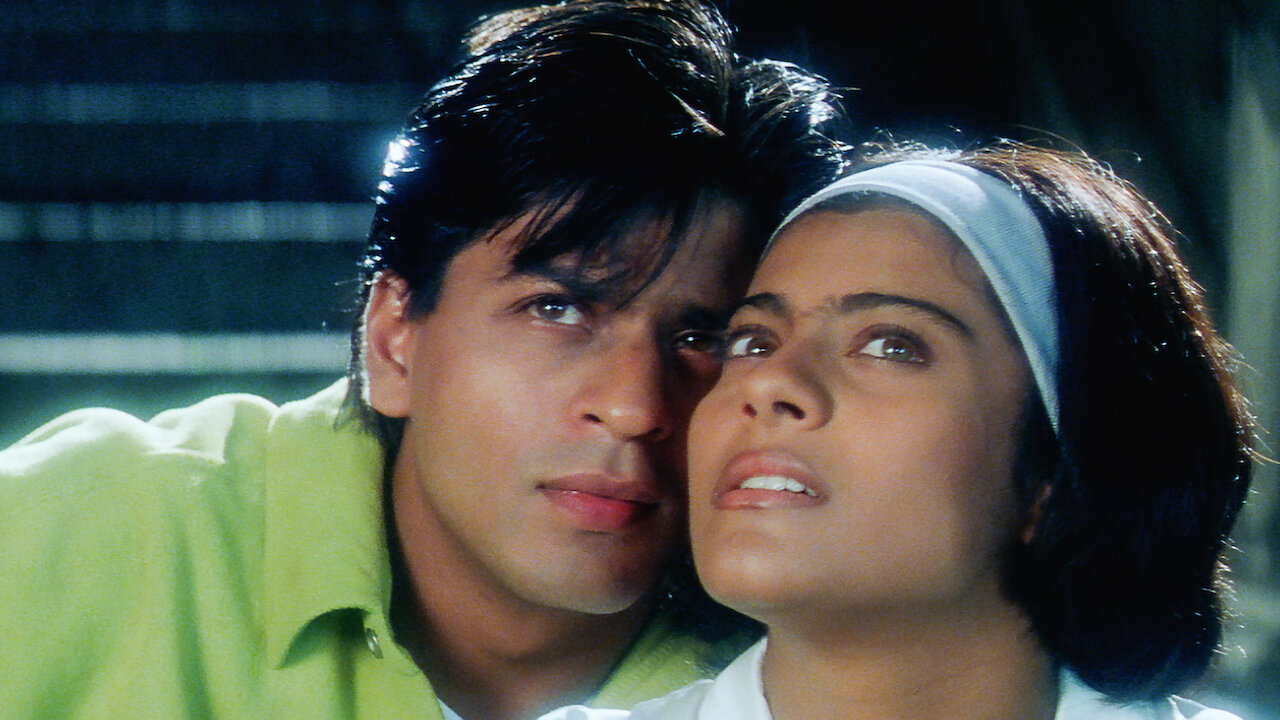 I didn't want to dive into the deep end straight away; I thought I'd dip my toe in with a film that I do rate highly, but it isn't the number one. We started with Kuch Kuch Hota Hai, starring the King and Queen of Bollywood in my eyes, Shahrukh Khan and Kajol. This was the film that put my standards of love to an all-time high, so sharing it with my boyfriend could've been a risky move. We sat through the love story, the death and the inevitable love story again. He had questions about small things that weren't really to do with the film itself, more to do with our culture—which secretly made me happy, because it showed he was thinking more about the culture, my culture. Luckily, he liked it (at least that's what he told me)—he understood the storyline and how Sharukh and Kajol were the Bollywood power couple of the 90s-00s.
Of course, I latched on immediately to the statement "it could do without the songs", so the next film had to make him understand and love the music that makes Bollywood what it is. So I hit him with the big time: Kabhi Khushi Kabhie Gham. This film is the biggest Bollywood film of all time: the film everyone knows and should know if they're getting into Bollywood. It has my two favourites again, who my boyfriend began growing fond of after developing a soft spot for Kajol. However, KKKG also has the King of my Dad's era, Amitabh Bachchan, which made me realise I also wanted him to enjoy the films to please my parents, the good old stamp of Indian parent approval. Bollywood films are something you share with family; it's who you watch your first movie with and listen to your first songs with. Your family get all the references and feel a part of it, just like you do.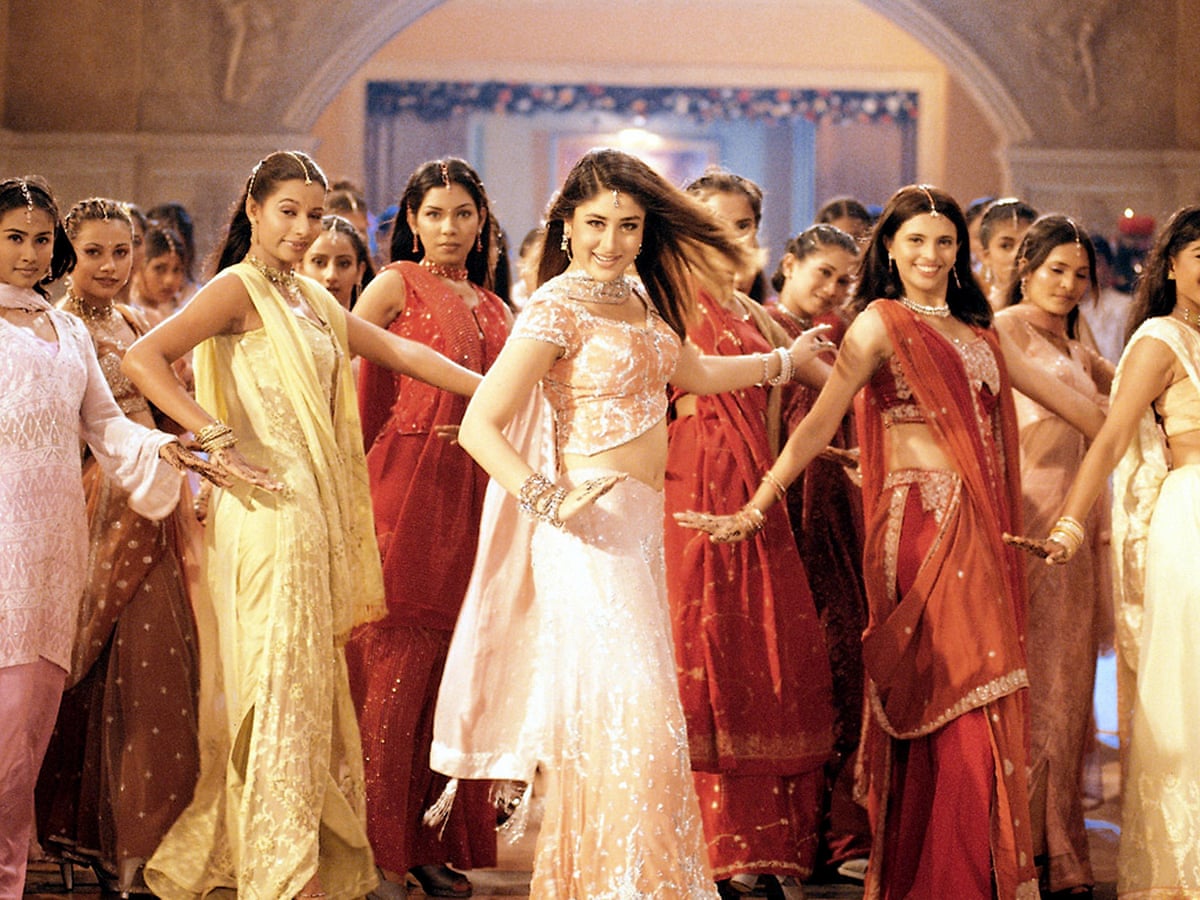 After 3 and a half hours of pure Bollywood bliss, endless musical numbers filled with love, family and comedy, bright colours and big group dance numbers, he loved it. He understood that Bollywood is so unlike reality because it takes you away from real life but heightens everyday emotions and reality to make you appreciate those things that can seem so small in the moment. He enjoyed the storyline, the plot twists and highly dramatic intensity, but most of all he loved the songs. I knew he was enjoying it from the beginning because he stayed engrossed throughout, unless he stopped to ask a question for clarification. After the credits began to run and tears were running down both our faces, I knew I had him hooked on Bollywood. He immediately asked
what film we were going to watch next.
After the film finished and we hung up for the night, I realised how important a film can be for forging cultural connections, as well as representing the beliefs and traditions of a community. That's why I was so nervous, why I desperately wanted him to like it. During this global pandemic, it felt like the only thing that I had to share with him to show him what our culture is about. Through sharing the world of Bollywood with an 'outsider', I realised how much I love these films and will continue to love them. Hopefully with each film I share with him, it'll turn to love rather than anxiety, and instead of a nervous feeling in my stomach it'll be excitement. The very excitement I felt when I first watched them myself, dancing and singing along with my Bollywood Prince and Princess.
Words by Maia Flora
---
Support The Indiependent
We're trying to raise £200 a month to help cover our operational costs. This includes our 'Writer of the Month' awards, where we recognise the amazing work produced by our contributor team. If you've enjoyed reading our site, we'd really appreciate it if you could donate to The Indiependent. Whether you can give £1 or £10, you'd be making a huge difference to our small team.