Years after leaving school, I still find myself being deferential to the scholastic calendar.
I wake up on 1 September and expect there to be a path of autumnal leaves ceremoniously leading out of my bedroom, signalling in the season of woolly jumpers and new WHSmith stationery. It does feel weird, now deep into my twenties, that I still crave that capital N capital B 'New Beginning' that school in September offers. Alas. Instead, I'll be retreating into the transportive medium of cinema with these scholastic flicks. The list is by no means exhaustive, but when it comes to films set in school, from primary up to university, this is a good place to start.
Dead Poets Society (1989)
Dead Poets Society is, as anyone who knows me will know, my favourite film. Of all time. Ever. And so, it feels only natural to kick off this list with it: a heart-warming, heart-wrenching, idiosyncratic little wonder that sees an English professor (Robin Williams) inspire a group of straitlaced boys to pursue their literary dreams.
---
Scent of A Woman (1992)
Although it was a crime for Al Pacino to win his Oscar for this film out of all the other incredible roles in his filmography, Scent of a Woman is still by no means bad. Pacino plays a cantankerous blind veteran who schoolboy Charlie must begrudgingly take care of. For a fun drinking game, take a shot every time Pacino shouts "HOO-AH!".
---
Margaret (2011)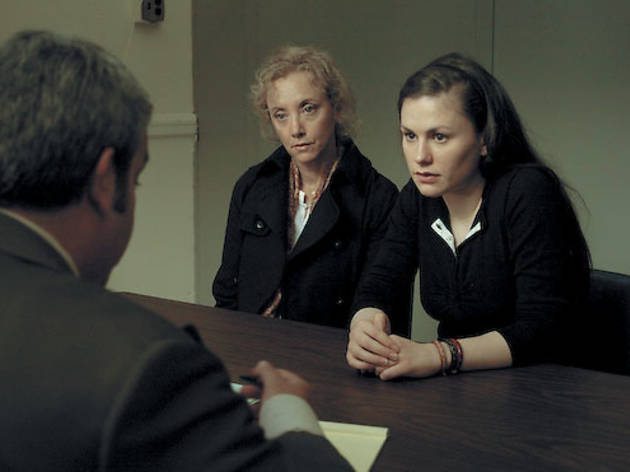 Kenneth Lonergan's three-hour epic drama Margaret had a famously troubled post-production, but that certainly isn't reflected in the film's quality. The titular character is a 17-year-old student (Anna Paquin) whose life drastically changes after she is a crucial witness to a traffic incident featuring a local bus driver (Mark Ruffalo).
---
Carrie (1976)
The infamous supernatural horror that upended every cliche about high school movies, Brian De Palma's Carrie has to be seen to be believed. Sissy Spacek's role as the shy and downtrodden teen who takes revenge on her school bullies via her telekinetic powers is truly legendary.
---
Mistress America (2015)
This sweetly slapstick comedy about a college freshman struggling to adapt to her new environment was written by powerhouse duo Noah Baumbach and Greta Gerwig. Lola Kirke's Tracy perfectly captures that fish-out-of-water feeling of going to University and panicking about Doing It Right.
---
Starter For Ten (2006)
James McAvoy stars in this charming British comedy about a University Challenge-obsessed working-class lad who starts a new life at Bristol University. Disarmingly funny and unapologetically nerdy, the film also boasts a great supporting cast: Dominic Cooper, Catherine Tate, Benedict Cumberbatch, Rebecca Hall.
---
Kill Your Darlings (2013)
A favourite of any angsty kid who spent a lot of time on Tumblr in 2013, Kill Your Darlings is as intriguing as it is, admittedly, mockable. But I can't deny my soft spot for this take on the college life of early members of the Beat Generation. With Allen Ginsberg (Daniel Radcliffe), Lucien Carr (Dane Dehaan), William S. Burroughs (Ben Foster) and Jack Kerouac (Jack Huston) navigating murder, education and sexuality.
---
Mona Lisa Smile (2003)
Often called 'Dead Poet Society with Girls' (fair enough), Mona Lisa Smile stars Julia Roberts as an art teacher ruffling feathers at the stuffy Wellesley College in the 1950s. Kirsten Dunst, Julia Stiles, Maggie Gyllenhaal and Ginnifer Goodwin, the group of girls under her spell, have believable chemistry that brims with warmth.
---
Maurice (1987)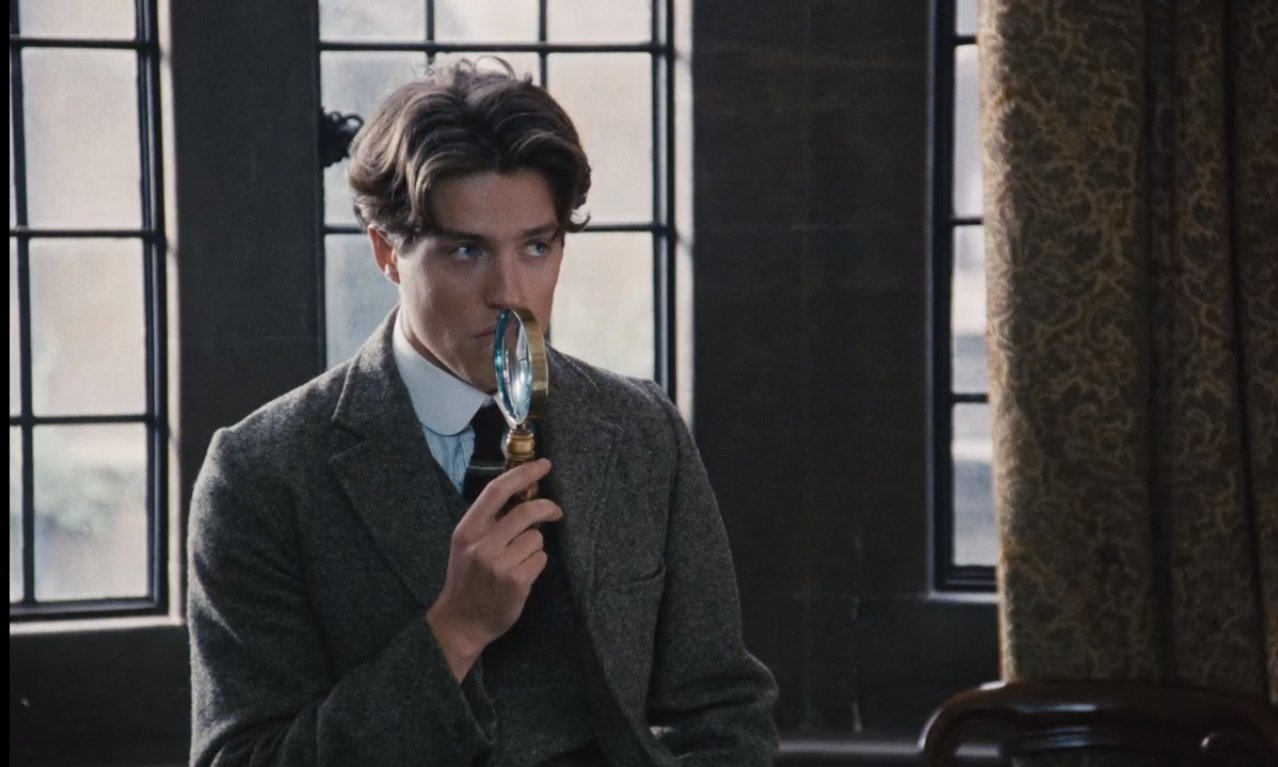 The first hour of Maurice explores Maurice and Clive's burgeoning attraction in the rigid confines of Cambridge University, where the oppressive Edwardian atmosphere makes their initial illicit affair feel all the more transgressive. James Ivory's sumptuous directing, the opulent, handsome production design and the entrapping quadrangles of King's College all contribute to the exquisite atmosphere.
---
The 400 Blows (1959)
François Truffaut's chef-d'œuvre about a 10-year-old boy fed up with adults who don't understand him, from his parents to teachers at school, is potentially the best film ever made about childhood. Through a myriad of childish antics and insular woes, as the mischievous Antoine, Jean-Pierre Léaud cemented a cinematic legacy.
---
The Long Day Closes (1992)
Terence Davies' sumptuous 1992 film focuses on Bud, an 11-year-old boy growing up in working-class Liverpool in the mid-1950s. Ascribing melodic and cinematic beauty to the dirty scraps of life, Davies' revisits his own childhood with generous warmth, from languorous school days to life's everyday textures—whether that's worn carpets, peeling wallpaper or sodden socks.
---
Love, Simon (2018)
In Love, Simon, the titular character is a 17-year-old closeted gay student who is being blackmailed by another student threatening to out him. Perhaps the film is somewhat pinkwashed, a wish-fulfilling utopia that many young queer people won't have the privilege of experiencing, but it's also an incredibly refreshing change to see gay love in cinema that isn't depicted as traumatizing.
---
The Harry Potter franchise (2001-2011)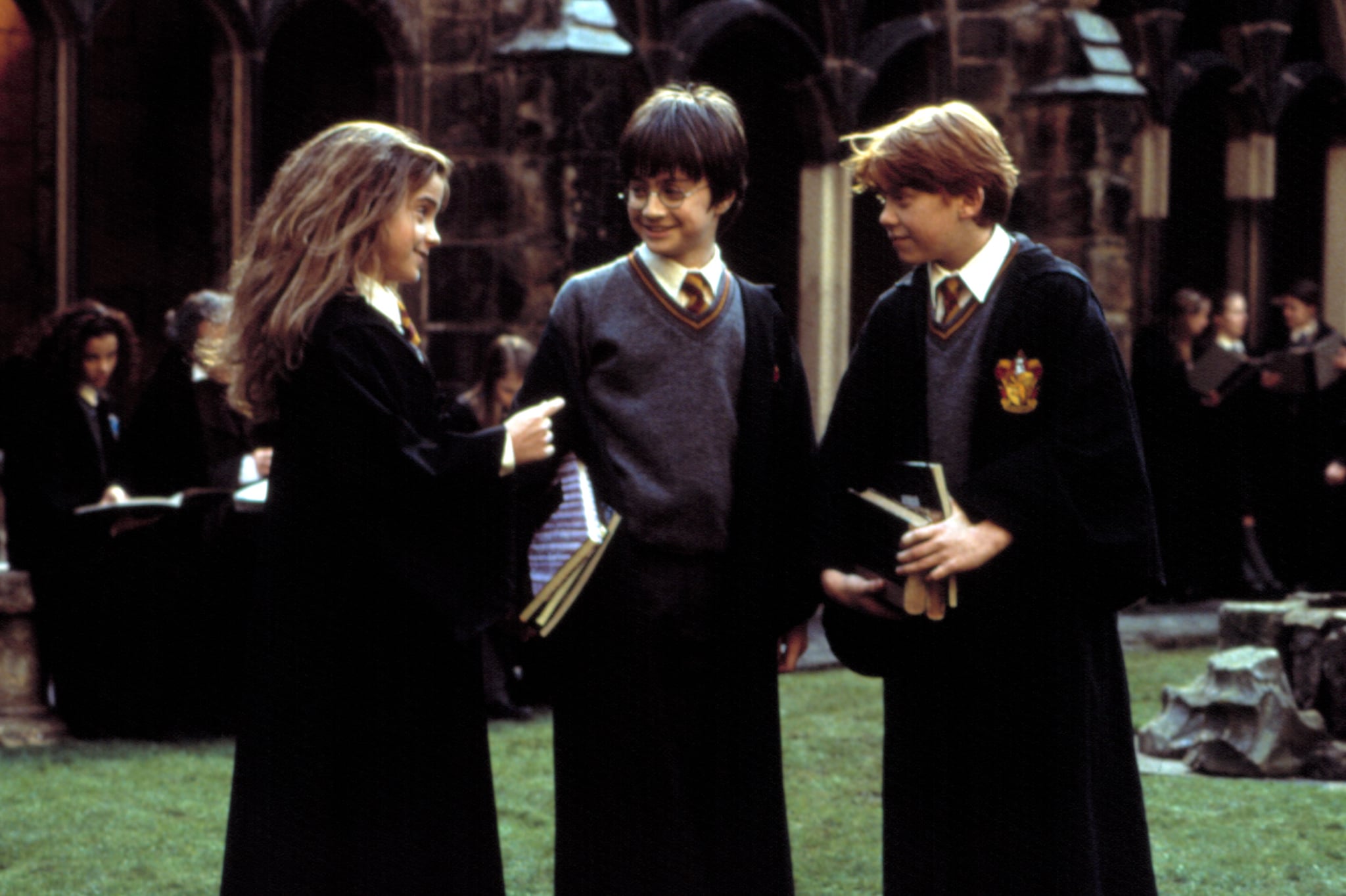 Watching any of the eight Harry Potter films will give you that warm, cosy, autumnal, scholastic feel. It's the earlier films, though, where we get to spend more time with the students in their classrooms, larking about with mandrakes, transfigurating into cats, levitating quills and falling off broomsticks.
---
St Trinian's (2007)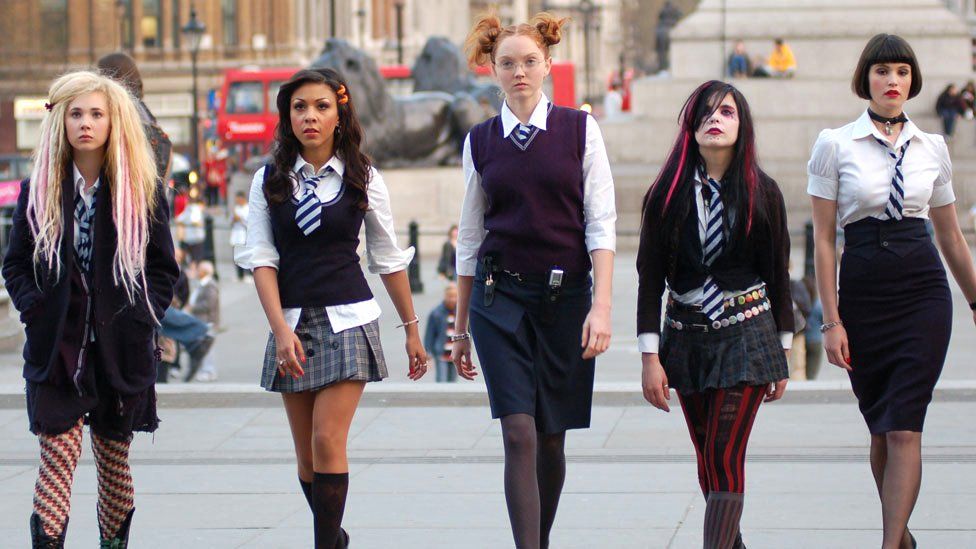 Shoddy around the edges and unwaveringly (painfully?) British, St Trinian's hits you with panto-like charm and too many iconic lines to mention. Gemma Arterton was single-handedly responsible for making an entire generation of girls question their sexuality.
---
Wild Child (2008)
"Who ARE we?!" God bless this bizarre zeitgeisty chick flick, which sees Malibu teen Poppy (Emma Roberts) transplanted into a stuffy Boarding school. Naturally, she soon falls for the headteacher's son, the dishy Alex Pettyfer. There's a makeover scene (check), party scene (check) and aggressive lacrosse scene (check), so yep, that's the British Boarding School Chick Flick canon nailed.
---
Cracks (2009)
Eva Green steals the show as a bohemian teacher with dodgy motives in Cracks, set—you guessed it—at a British boarding school. An intriguing (and admittedly flawed) look at obsession, grooming and lesbianism, its dark tone does feel a little misplaced at times, although it does beg the question: "would I let Eva Green kill me? Probably." And yes, Juno Temple plays 'girl at boarding school', as she also did in St Trinians and Wild Child.
---
Picnic At Hanging Rock (1975)
Haunting and enigmatic, Picnic At Hanging Rock is an important film in the Australian New Wave. At Hanging Rock in Victoria, Australia, four girls from Appleyard College go for a walk on Valentine's Day in 1900 and only one returns. A cinematic oddity that refuses to explain itself, and doesn't have to.
---
10 Things I Hate About You (1999)
Kat Stratford is, truly, my cinematic hero. Julia Stiles' take-no-shit feminist who falls in love and pukes her guts over Heath Ledger's Patrick isn't just a fun chick flick, but a truly heart-warming teen masterpiece that introduced the world to Letters to Cleo. If love isn't Heath Ledger serenading me with a marching band, then I don't want it.
---
Whisper of the Heart (1995)
Japanese anime aficionados Studio Ghibli are infamous for their coming-of-age stories, and Whisper of the Heart is no different. 14-year-old Shizuku is a bookworm determined to discover the identity of Seiji Amasawa, who has been taking out the exact same library books as her.
---
School of Rock (2003)
The School of Rock VHS was well-used in my house. Obsessed with it as a kid, I know the entire script back to front and, embarrassingly, it was pretty formative in not only my music taste but my sense of humour. Jack Black plays rockstar reject Dewey, who masquerades as a music teacher to pay his debts and fulfil his dreams of becoming a bonafide musician.
Words by Steph Green
---
Support The Indiependent
We're trying to raise £200 a month to help cover our operational costs. This includes our 'Writer of the Month' awards, where we recognise the amazing work produced by our contributor team. If you've enjoyed reading our site, we'd really appreciate it if you could donate to The Indiependent. Whether you can give £1 or £10, you'd be making a huge difference to our small team.